Hey guys!
Last week I visited the organization Model Workout in Amsterdam while I was there for the fashion week, and I got a personal training session from their coach Paultje Column! I will be sharing everything that I learned very soon… but let's start at the beginning: what to wear for a good workout? In this blog I will be reviewing an outfit from the New Sylvie Sport Collection of Hunkemöller, let's check it out!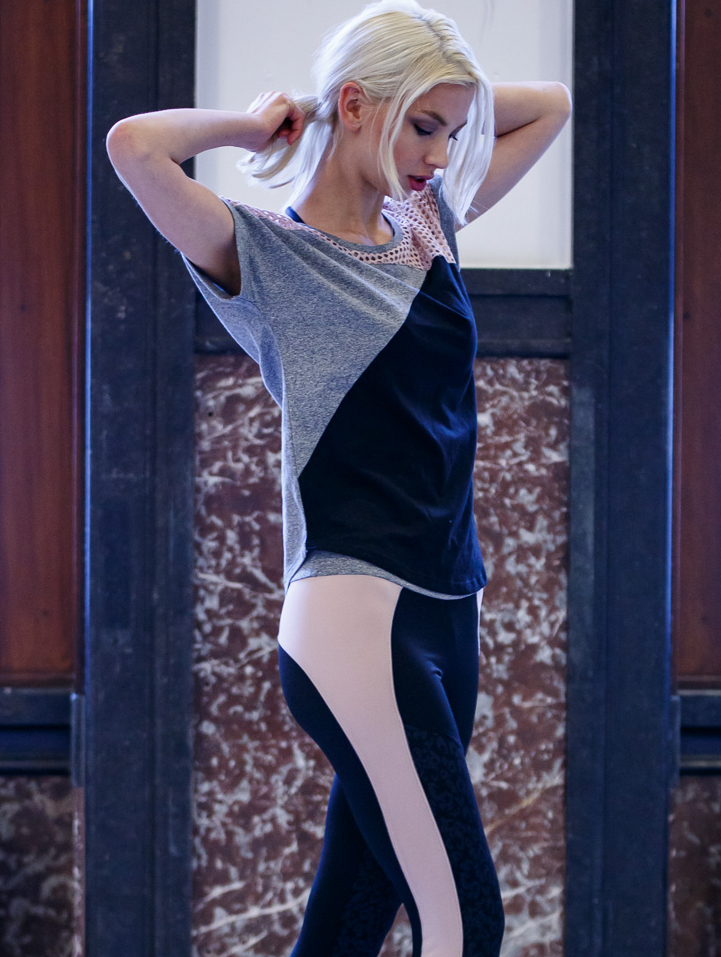 The First Impression
BOOM, let's get started! To be honest I was kinda nervous for my training with Paultje (I heard that he loves to kick ass), but after putting on my poweroutfit I already felt a bit better… at least I would look kinda cute while biting the dust. The materials are supercomfy and I love the color combination: cute pink meets strong black. And not to miss: the subtle leopard print in the pants adds an extra fun factor, love it! 
My Experience
Anway, you must be wondering… was I comfortable while working out? Actually I felt great! The Pants fitted like a second skin and I could follow all the movements without any problems. A small detail that I really appreciate is the little pocket in the back where I can keep some essentials, you never know when you might need them!
Usually I prefer to wear a croptop during workout because I overheat otherwise, but it seems like Hunkemöller was prepared for this problem: the Shirt has little holes in the section of the shoulders to let the fresh air flow, simple but effective! The shirt has a loose fit so it's easy to move around and feel comfy.
I was wondering if the Sport Bra would support enough during the workout… I mean, it's beautiful and I love the little push-up effect… but will it be strong enough to hold my 70C cup? It turned out my worries were not necessary at all: the double straps kept everything thightly in place! I know that the S in the front of the bra is for Sylvie, but I prefer to think it's for Superwoman. How awesome would that be, am I right?!
So there you go Hunkemöller, I absolutely adore your Sylvie Sport Collection! Thanks for making workout a little bit more fun :)

Lots of Love,

Lynn
P.s. Thanks for helping me out with making pictures Stef Hartog! And thanks for letting me do the retouching, I certainly need the practice haha