Elegant lace and a rich combinations of textures: the Victorian trend is clearly the main inspiration from Justicia Ruano in her AW16/17 collection 'Orion'. After many years of designing for big brands, the creative director decided to start her own label in 2009, with which she wants to reinvent her own interpretation of contemporary luxury and femininity. Justicia Ruano is known to spend a lot of time on the quality of her materials and the craftsmanship of the designs, which definitely shows in the final result!
As the designers likes to describe it herself, the collection 'Orion' is "a festival of fabrics with controlled volumes". A returning motive is the use of vinyl in combination with Chantilly lace, which results in beautifully fragile designs. This soft femininity is contrasted with structured lurex, sending out the message of independency and strength. With black, dark purple and shiny copper & silver as dominating colors, we can find the connection to the star sign Orion: they are a reflection of a dark starry night. A subtle touch which also emphasizes the theme is the application of circles on the lace which used in many designs, could they represent stars?
Besides the fact that Justicia Ruano is 100% staying true to her individual style, she still manages to also stay completely in the trends for the upcoming winter with pleated skirts, shimmering materials, transparence and (faux) fur. And isn't that exactly what makes a designer truly brilliant? It was hard to decide which one of the designs was the true showstopper of the collection, as many of her looks made quite an impression. Our favorites are the gracefully flowing purple dress and the copper blazer dress.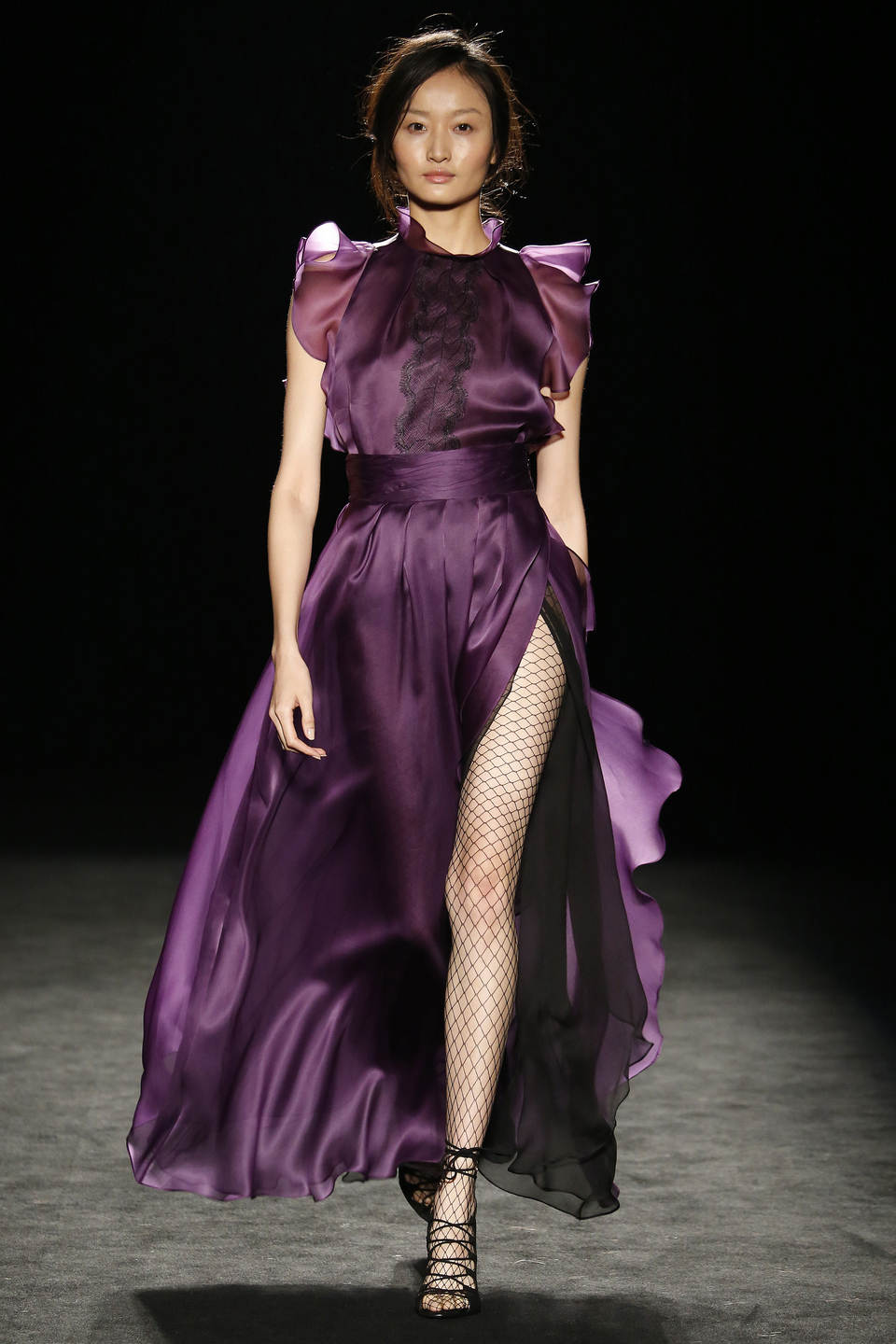 All in all it's hard to categorize 'Orion': historical yet modern, fragile yet strong, subtle yet a statement, Justicia Ruano's collection is the ultimate merge, the best of all worlds, or should we say it's… 'out of this world'?