Last weekend I had lots of fun shooting with Peter Coulson during his workshop on model photography at Kube Studios in Barcelona! The photography lovers might already be familiar with his work, but in case you are not, it's definitely worth checking out! I've been a huge fan of his work for years already, so I was very curious what he would be teaching me and the photographers about modelling. You too? Keep Reading!
For Models
1. Move It Move It!
At the beginning of the workshop Peter showed several videos of top models such as Kate Moss and Miranda Kerr. What did they have in common? None of them stopped moving while shooting! Nowadays people are very impressed with the models who can strike pose after pose. But the top models never make poses: they simply keep moving while the photographers click. This way the pictures become more natural and unexpected.
2. Don't forget to Breathe
As a result of thinking too much about moving, posing, facial expressions, lights, etc. etc. sometimes models tend to tense up, which shows in the picture. Remind yourself every now and then to take a deep breath in and out. It doesn't only relax your face; it also gives your mouth a beautiful position. Try this: clench your teeth but breath out through your (relaxed) lips. This will give you a strong jawline and soft lips at the same time.
Photography: Miguel A. Maestre Tejerina
3. Know what Works for You
When we started shooting, the first thing Peter asked me was: do you prefer the left or right part of your face? To be honest I wasn't sure, but after he let me change sides a couple of times he was able to see which side made me more comfortable (the right one btw). After that, he asked whether I was a 'chin-down' or 'chin-up' kinda girl, a question I never heard before, but it turned out I was a 'chin-down' type – In case you were wondering. As soon as you know what's your strong suit, there is nothing wrong with sticking to it! Of course you have to keep moving around, but the better you know yourself, the better your results will be.
4. Work on your Emotions
On the second day me and Peter did some quick shooting after the workshop finished and suddenly he told me to look 'dough' – which was apparently a word for 'empty'. By giving me something to focus on, he managed to change my facial expressions. Good to keep in mind! Personally I play specific songs in my head when I am looking for a certain expression. Agness Obels' albums work perfectly for soft & dreamy looks while 'Teeth' from Lady Gaga is my song for Sexy Badass faces… give it a try ;)
5. It's all in the Eyes
Peter couldn't be more clear about this one: if people ask him what type of photographer he is, he says he is a 'photographer of eyes'. As true windows to the soul, the eyes are what gives life and energy to a picture. Try to practice tensing up the muscles around your eyes without clenching the rest of your face – or as Tyra Banks always says it: SMEYES. Another trick that helps: look down and then suddenly look up with your eyes, it gives you a fresher, more unexpected look.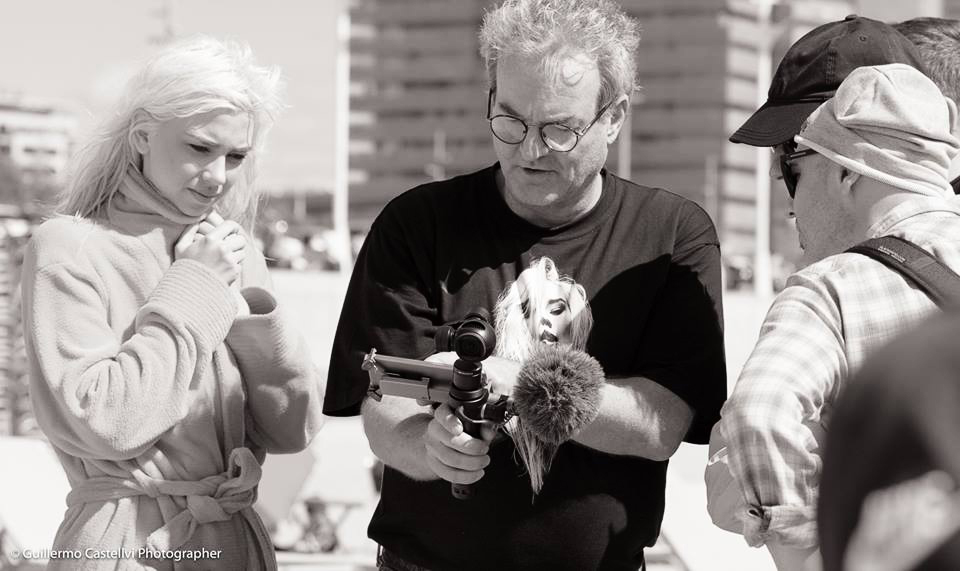 Checking Peters' gadgets
For Photographers
1. Show respect
"The worst photographers are the kind that try to get you naked", a statement which pretty much every model would agree on. Peter explains that it's very important for the models to feel safe and comfortable during the shoot because otherwise it will show in the results. Stay professional and respectful towards the model for the best pictures. Peter says he never asked a model to take off their clothes and never touches them without asking, way to go Peter!
2. Communicate
"The second worst photographers", Peter explains, "are the ones that don't talk at all". This will leave huge question marks for the model: 'Am I doing this right? Is he satisfied with my work? What would he want to see different?'. All these questions make the models nervous and uncomfortable, which again, isn't what you are aiming for while going for top results. Peter never stops talking to the model he is shooting. Not only to prevent question marks, but also to guide them in their modelling.
3. Get to know the Model
Before we even started shooting, Peter was asking me  all sorts of questions about my music preference, my hobbies, whether I like chocolate and if I'm a cat or dog person. Later on he used this information to gain my trust, make jokes, and have some small talk to relax me. His tip: put on the music that the model likes to bring her in her comfort zone. Also it was quite funny that he noted that once he finds a dog person, it's very easy to make their eyes sparkle for the picture when talking about their dog. If he has a model who is a cat person there doesn't seem to be a difference in their expressions. Haha, Go dog lovers!
4. Be Positive
It's very simple actually: positivity feeds confidence. If a model feels more confident, she will get out of her comfort zone and experiment more with movements and expressions which will result in more unique pictures! Give her positive feedback while shooting and try to show the model the pictures you like from her, to show that you are satisfied. If she likes the pictures too, it will make her happy and confident. If she doesn't like the pictures, listen to her and try to use her feedback to gain her trust.
5. Encourage out-of-the-box Thinking
If you are working with experienced models you will notice they often have their own way of working. What Peter likes to do is to challenge them to work in different ways to get new and unique results. Tell a model to don't stop moving (even if you didn't make a picture yet), try to give her 'emotion words' if you want to go for a specific look, remind her to take a breath or even tell her to shake herself up in order to capture her 'natural' self when she is not expecting it yet. Models always try to be as perfect as possible, but that doesn't necessarily mean that that will become the best picture, shake things up!
The group!
In the end it's very simple: don't forget that during a shoot you are a team and that you have to work together for the best results! I want to thank Kube Studios for inviting me as one of the models during this workshop and for the great team during the shooting, you guys are amazing! I do workshops with them every now and then so in case you still want to shoot with me some day and learn some new photography skills at the same time: join one of their workshops!
For the people that have been asking me what it's like to work with Peter: he is a lovely man, incredibly funny, creative, kind, respectful and inspiring. I am looking forward to working with him again!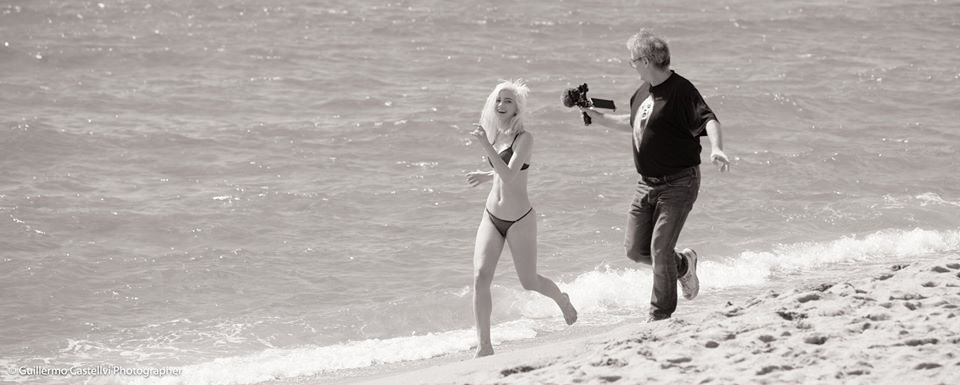 Behind the Scenes
Did you guys like reading about model tips? Let me know and perhaps I will do more articles about it!
Lots of Love,
Lynn