Wanderlust consumed her; foreign hearts and exotic minds compelled her. She had a gypsy soul and a vibrant hope for the unknown. -D. Marie
The Railroad Track is Miles away,
And the day is loud with voices speaking,
Yet there isn´t a train goes by all day
But iI hear its whistle shrieking
All night there isn´t a train goes by,
Though the night is still for sleep and dremaing,
But i see its cinders red on the sky,
And hear its engine steaming
My heart is warm with friends i make,
And better friends i´ll not be knowingñ
  Yet there isn´t a train i wouldn´t take
          No matter where it´s going.
A wanderlust that doth unfold

of tales heard
of tales told
of yonder there when i was old
to ye
to see
to be in awe for ever more
to rest rest thy bones upon a shore
and whisper in the wind
that I am home
"She is free in her wildness, she is a wanderess, a drop of free water. She knows nothing of borders and cares nothing for rules or customs. 'Time' for her isn't something to fight against. Her life flows clean, with passion, like fresh water." ― Roman Payne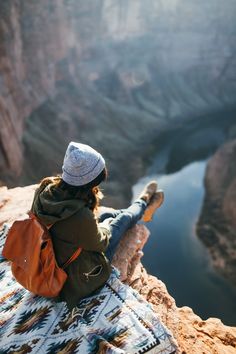 "And we laugh and laugh and
all I know is
at this moment I feel like
I can do anything I want
and be anyone I want
and go anywhere on the globe
and still call it home" 
― Kirsten Smith
Where are you going this Summer?