Heya Y´all!
Last Sunday it was a rainy cold day in Barcelona, so I decided to have some fun with Alex by making our own indoor DIY Spa! We just looked at what we could find in our kitchen, combined the right ingredients, and got some great Head-to-Toe Spa Recepies for you! Not only is it important to take care of yourself, this is also a great activity to do with your friends or boyfriend! Warning: it might get a bit messy while experimenting, but as long as you clean up together that can be a part of the fun!
Hair
Here is a recepy for the best AND easiest natural hairmask ever: Mix together 1 can of coconut milk, 1 tablespoon of Honey (preferably raw and organic), and 1 tablespoon of olive oil. Leave in as long as you want (I would reccommend a minimum of 10 minutes), and shampoo it out! Voila: shiny and soft hair :)
Face
For the facial mask we combined three of the best natural products to treat skin: ½ tablespoon of Honey, 1 tablespoon of Yogurt and 1 tablespoon of Cucumber Pulp. So why are these ingredients so good for your skin?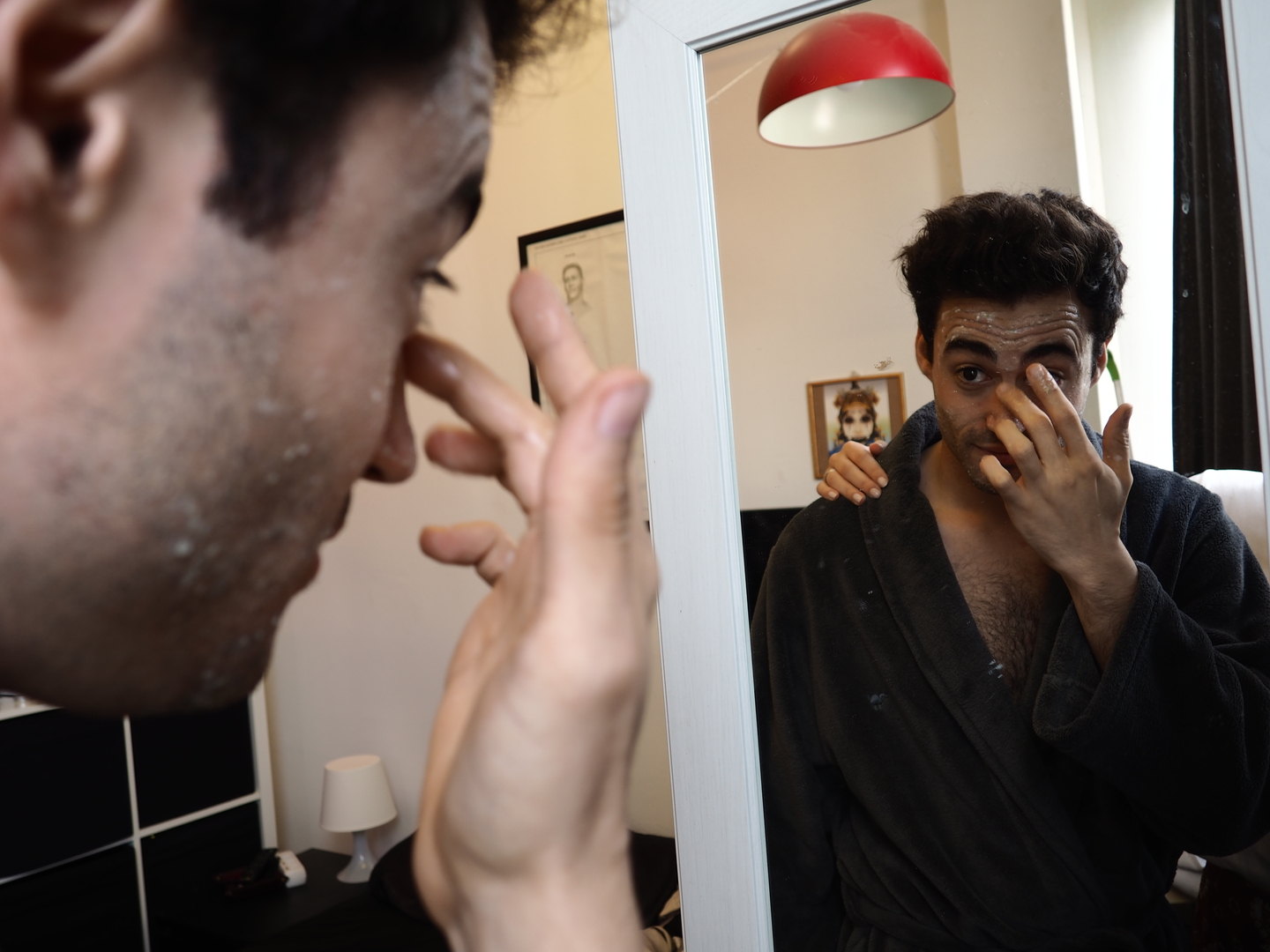 Yogurt contains lactic acid which helps reduce the size of your pores. Further it moisturizes and reduces oiliness. Honey brightens, tightens, and smoothts out the skin, and with cucumber in the mix your skin gets even softer and it sooths irritations. For the people out there who have troubles with breakouts or acné: this is definitely a mask to try out!
Besides the facial mask I also wanted to try something out to reduce the puffiness around my eyes. I´ve been working hard lately, and unfortunately it´s starting to show haha. Besides the ´good old´ classic of applying cucumber slices on your eyes for 10 to 15 minutes, I decided to try out something else today.
Did you ever try to apply egg white to your skin? Since it acts as an astringent it makes your skin appear tighter and smoother, PLUS it contains lots of Vitamin B2, which is associated with improved circulation. Simply beat 2 egg whites till they are stiff and apply them on your eyebags, let it dry for about 15 minutes and rinse well. So easy and so effective!
Body
This DIY Spa Scrub is literally the easiest to make and can be used for everything! Hands, feet, full body…. it´s perfect!! Get a cup of granulated white sugar and add equal parts of lemon juice and olive oil until you get to a thick paste. If possible, at some Vitamin E oil for an extra boost to your skin. Scrub well in circular motions and rinse…. Be amazed by how soft you are!
Feet
I never tried a foot mask/bath before so I decided to give it a try during this DIY Spa Day with cucumber pulp for its calming qualities (too much heels lately if you know what I´m sayin´), and combined it with lemon juice (2tbs) and olive oil (2tbs). Place your feet into the bowl(s) with the mixture and rub it well untill each foot is fully soaked. Then leave it on for about 5-10 minutes before rinsing it with warm wáter.
Quick tip: it would be smart to do this foot mask right next to your shower because otherwise you have to cross your house in dirty feet (unfortunately I found out the hard way hahaha, way to go Lynn). The cucumber is refreshing and reviving for tired toes, the lemons exfoliates the skin while the olive oil is a deep moisturizer that ensures supersoftness!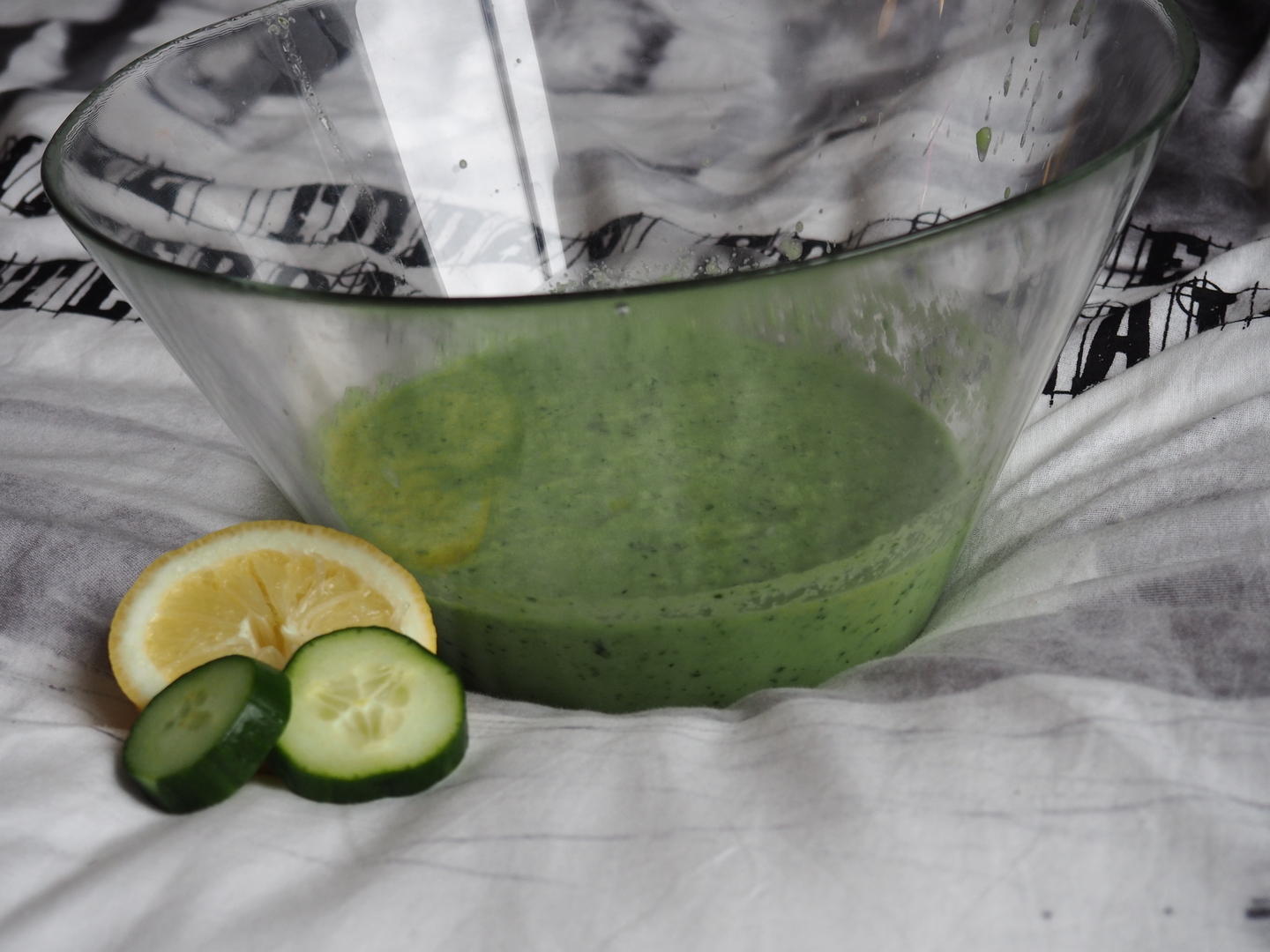 We spent all day long playing with food from our kitchen and trying out new things, it was so much fun! Definitely recomendable for a date day :) If you guys know any cool DIY Spa recipies let me know! I would love to go for a second edition!