Don't you just love summer? I always want to be outside and enjoy the days as much as I can, last week I even went for a quick spin at basketball – a perfect excuse to wear my sporty summer look! Fun fact: Did you know I used to play in my high school basketball team? To be honest I'm not the biggest fan of fitness – or any sport that you have to do alone – but I looove competitive sports, they get me so pumped up!
Can you see that? I even got some TANLINES this summer (hooraayyy)! This was definitely an important goal for me this year: if I cannot even get tanlines while living in freakin' Spain… I would be pretty much doomed. And also: I finally figured out how to make nice braids! I am so proud of myself that I am currently wearing braids almost every day… go me! :']
Sooo what am I wearing for my sporty summer look? I have been dying to do a blogpost about this set because I love everything about it! My sunnies are from this French brand called 'Polette Eyewear', I was at their shop opening in Amsterdam and got this beautiful pair. My body is from a London-based brand called New Age Rebel, they have lots and lots of cool clothes for edgy fashionistas. Last but not least, I ADORE my jewelry from Sotine: it's super minimalistic, but so unique! I don't know why but I immediately feel cooler when I wear her jewelry set – which is pretty impressive for an awkward person like me lol.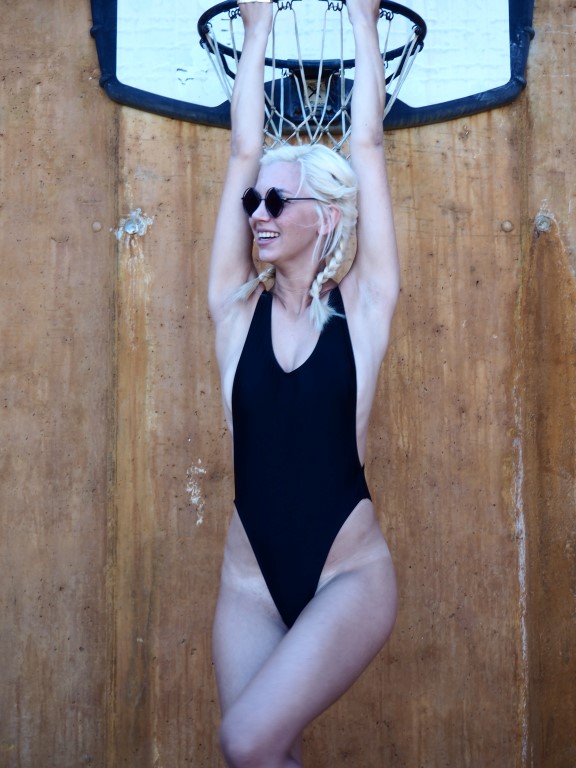 GIVEAWAY ALERT! 

I hope you guys like it too, because I am allowed to give away the handpiece of this set! Give any outfit an edgy look with this handmade jewelry, all you have to do is be subscribed to my newsletter:) I am kinda curious though: let me know in the comments why you would like to win this design piece!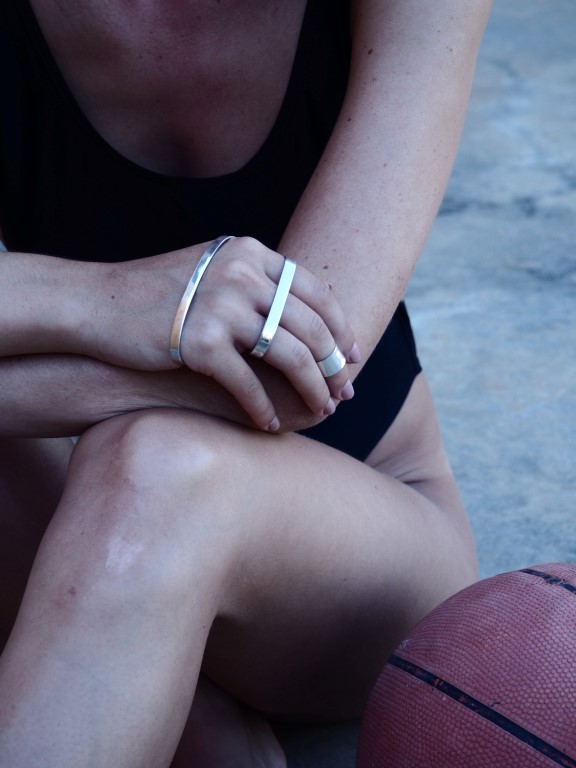 Lots of Love, 
Lynn