Hola Madrid Fashion Week! 
After multiple Barcelona Fashion Week's it was time to make a move to the capital of Spain to see what the fashion world looks like over there. And even though Barcelona is in my heart, I have to be honest…. Madrid was pretty awesome. All the big Spanish designers show there, and the event is perfectly organized. I was invited as international press because I write reports for The Fashion Insider, which meant I got to be part of special press dinners and excursions, lucky me!
My Looks:
On day 1 I just arrived to Madrid and was in a total hurry so I went for a comfy and easy look, which turned out to be a huge success with the Spanish press! Spot the trends: Shirt under dress, velvet, boxer braids and a choker. BOOM!. The dress + shirt are from Brandy Melville, and that cute pink bag is from a Spanish brand called Kiwi + Pomelo, in case you were wondering:)
On day 2 I went for a quite more sophisticated look which looks Chic, on a low budget (check out more details here). Such a nice comfy outfit, with shimmers and silver as fall trends! Who else is a fan of the current trends by the way? I couldn't be happier about them! #MySpiritAnimals #NotEvenJoking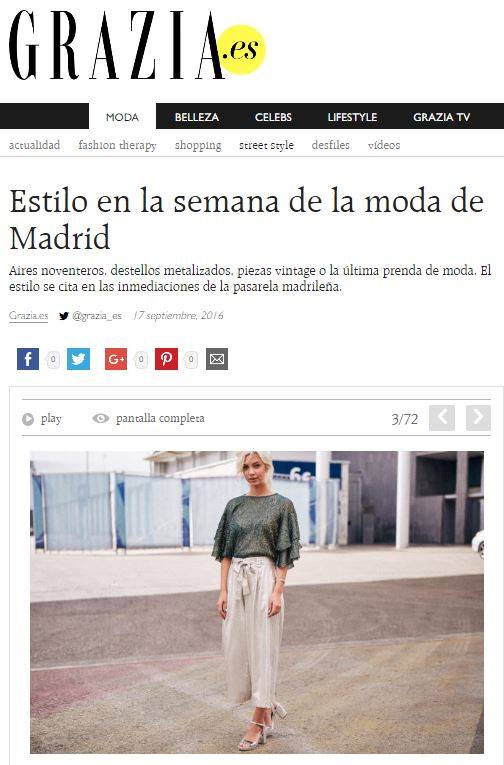 The last day I felt like experimenting with something new and I think it worked out pretty well! I recently scored this super comfy velvet trousers at Zara and I really wanted to wear them. So after trying on 1000 options at home (the room was a mess), I went for this pretty body from Hunkemöller. Then I 'fashioned it up' with boxer braids (always a good idea), my fav sunnies from Polette, a choker &  silver booties (trend alert!), and badass jewelry from Sotine. Elle Spain absolutely loved it so I got a feature, Yay!! :)
What do you guys think about my looks for Madrid Fashion Week? And what is your favorite Fall trend? Let me know in the comments! Now I'm off to Paris Fashion Week so stay tuned!
Lots of Love, 
Lynn