Don't you just love the rush? Packing your bags, getting into the car and just go somewhere random? When Alex visited me during the holidays we wanted to take the most out of our time together (gotta hate long distance relationships), so we took off for 3 days. Off to adventure! P.s. Make sure to read till the end: I saved the best for last <3
The first stop on our roadtrip was the German city Trier, which used to be one of the capitals of the Roman Empire. Beautiful architecture, facades and colors!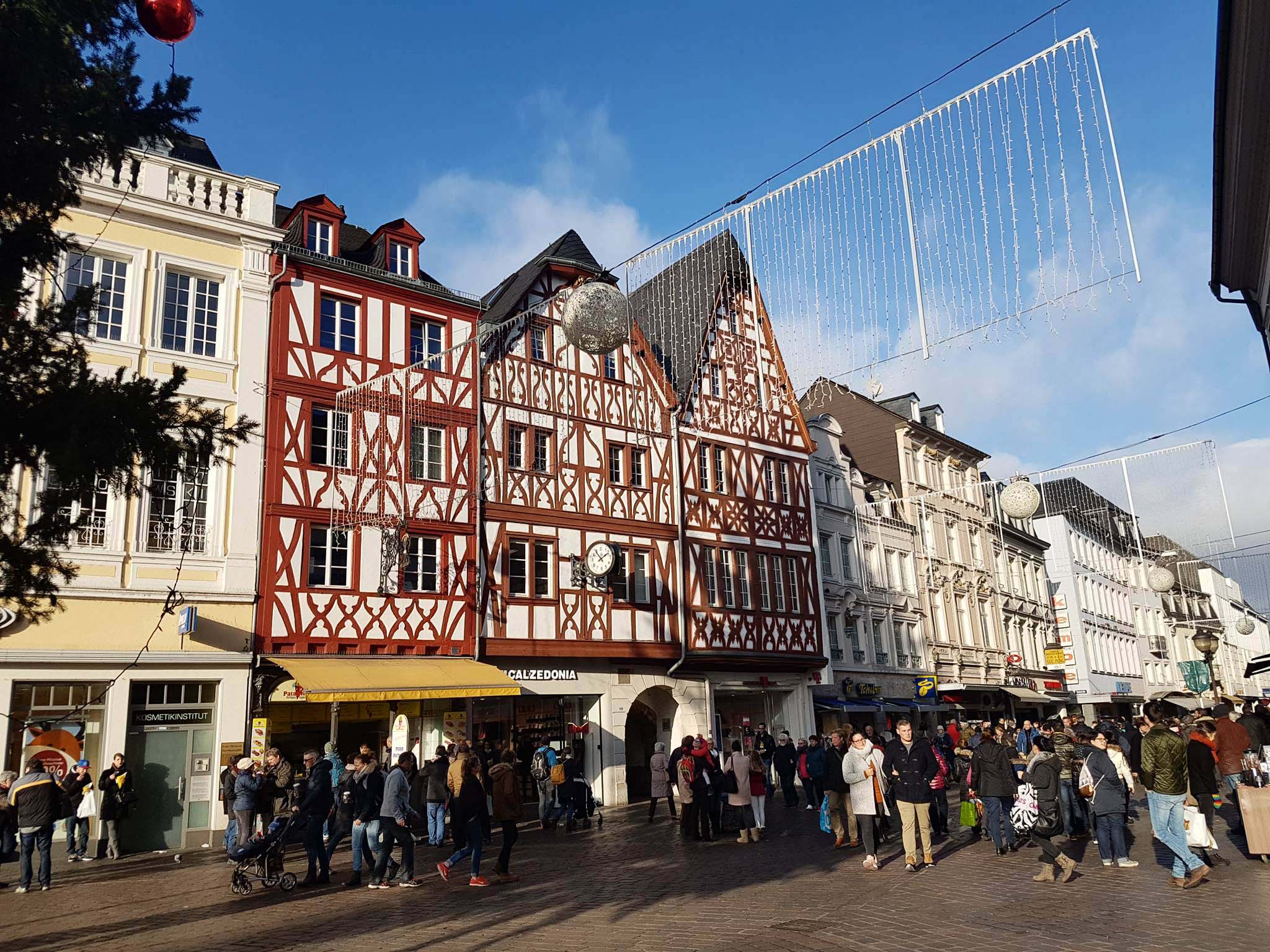 The main square is directly connected to a long shopping street which ends into one of the oldest remaining city gates.
PINK WALLS #yasss
A nice old man offered to make a picture for us, finally a pic where are together!
A small coffee break to warm up. It was SO cold there my toes were freezing off. 
My #OOTD
Burgundy Cap from Primark (Similar)
Glasses from Polette Eyewear
Lipstick from NYX (Soft-Spoken)
Choker from Brandy Melville
Cotton sweater from Zara (Similar)
Belt from ASOS
Skinny Jeans from Zara (Similar)
Bag from Paul's Boutique (Similar)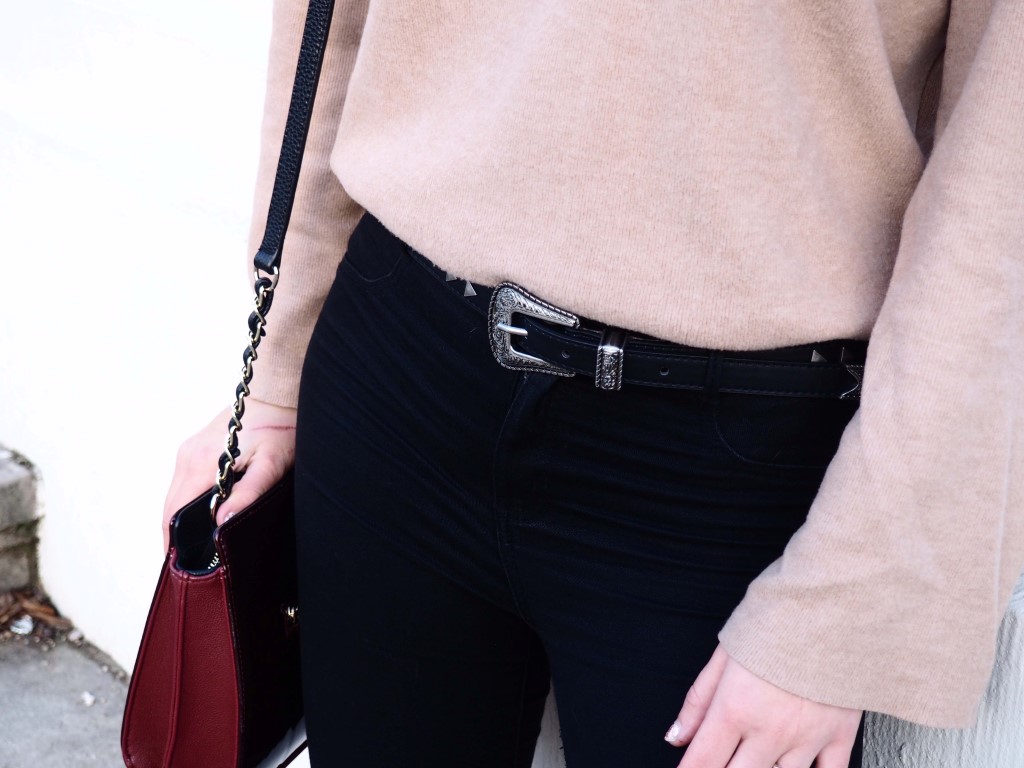 Day 2: Luxembourg!
Since this city is just 40 minutes driving from Trier, we figured we could continue our little adventure with visiting another country. It's a super small city so you really won't need more than 1 day, but it's fun to have seen it and to add an extra country to your 'visited' list. We walked around for 5 hours and I am pretty sure we passed by the same spots 3 times, just to give you an idea of how small it is haha. But the views are pretty amazing though!
Selfie!
Doesn't he have the cutest smile? <3
Views on the castle and the bridge of Luxembourg city! It was very misty that day, but it gave a mysterious touch that I really loved.
My #OOTD:
Cap from Brixton (Similar)
Turtleneck from River Island
Dress from Brandy Melville (Similar)
Gloves from Sacha
Trousers from Cortefiel (old collection)
Shoes from Zara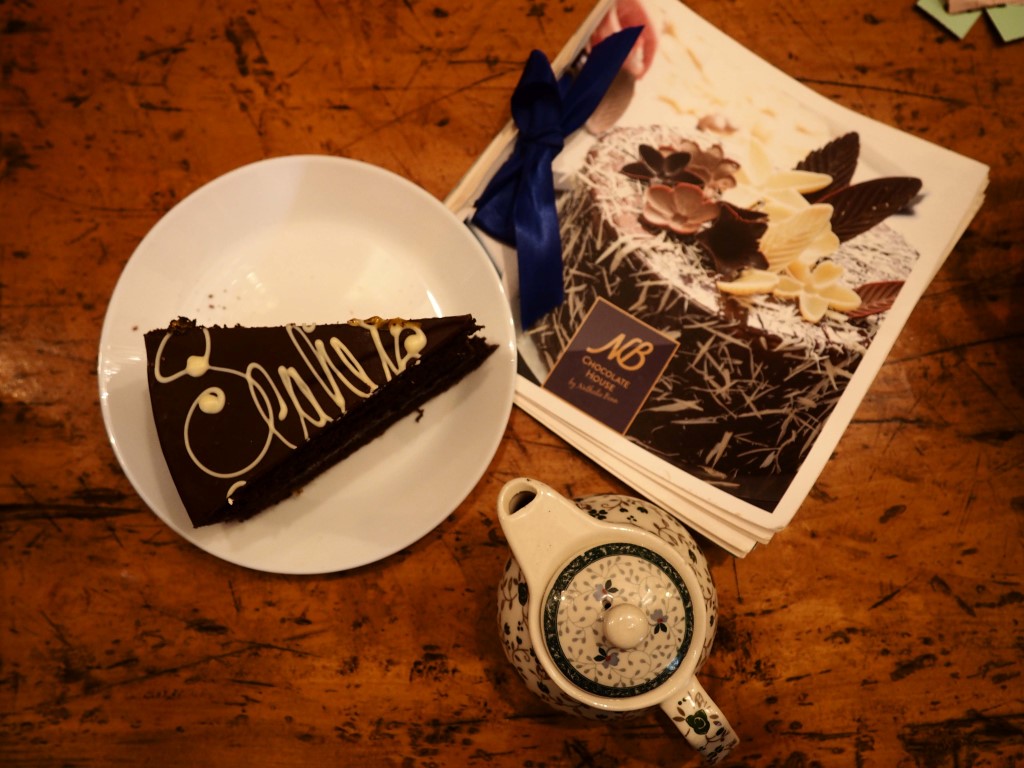 A quick stop at the Chocolate House for a warm lunch and a snack! Fun fact: they are located in one of the oldest buildings of Luxembourg which still has its original structures, and it has views on the royal palace!
In the evening we drove back to Trier to have a Cheese & Wine tasting in Das Weinhaus, which was located in front of the house of Karl Marx.
The red wine was my personal favorite!
Yum, the perfect ending to a perfect day. But off to bed early because tomorrow we had another adventure planned :)
Day 3: Eltz Castle
No no no, this isn't the castle yet. This is where we had to park our car because the rest of the route was for pedestrians only. Of course I was super smart that day when I figured to wear HEELS. I don't know what I was thinking. But the heels were new and I just wanted to wear them because they are super cute #womenproblems.
We had to walk down a winding road down the hill for about 2km (may I repeat: on HEELS) before we could arrive to the castle. During this walk we really got thinking… To get to this place we had to drive for 1.5 hour through endless farm roads and small little towns. Why on EARTH would this famous beautiful pinterest fairy-tale castle be hiding in the middle of nowhere, tucked away in a deep valley? I couldn't help but dreaming about stories of hiding princesses, I think I might have seen too much Disney when I was younger. Or like… the last year #guilty #frozen #yassss
Turned out there were some other Dutch people walking down the road too! Obviously I couldn't help myself when I saw they have a ' Samson'  dog (you Dutchies know what I'm talking about)
And finally: There it was!!! The promised fairy-tale castle for which we conquered all these little farm roads and mountains. It turned out to be closed (it's only open from April-August apparently) but I didn't mind. We were almost the only ones there, which gave me the chance to really dream away with the beautiful views without being bothered by too many tourists trying to take pictures – now I could be the only annoying tourist that wanted to take 10000 pictures lol.
And it wasn't just the castle, what made it even more magic was the fact that it was deep down in a valley, surrounded by beautiful nature as far as the eye could reach. Most of the people that were around were in fact hikers that were passing through the area via walking routes.
.
My #OOTD: 
Cap from Brixton (Similar)
Blouse from Zara (Similar)
Gloves from Sacha
Trousers from Mango (old collection)
Shoes from ASOS (aren't they PRETTY)
The perfect end of a perfect trip, I couldn't be happier! Now Alex is back in Spain already, but I hope we will have another great adventure the next time he comes to visit me. Does anyone have suggestions for us? Which places are roadtrip worthy? Let me know!
Lots of Love,
Lynn
P.s. If you liked this article, make sure to also check out The 10 Things I Learned Travelling Across Europe and My Visit to Venice and Verona