The new year just started and I already have some great news:  I am featured in Fashionista Magazine this month! In between all the big Dutch bloggers such as Lizzy van der Ligt and Anna Nooshin, there is me. Can someone pinch me please?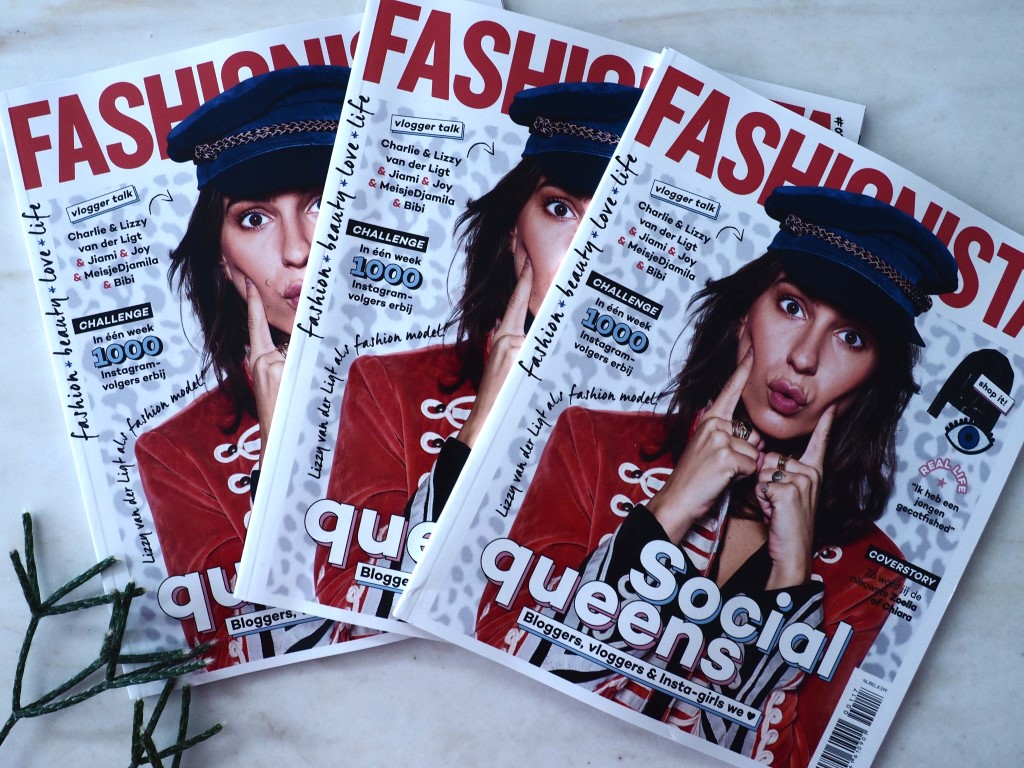 This month it is all about the social queens of the internet! When Fashionista Magazine contacted me 2 months ago, they gave me two options: be one of the 5 rising stars they are featuring this month, or get my own feature with a private story about a side of blogging which is often not talked about. What do you think that I chose?
Surprise! I went for my own personal feature. Not only because that would give me more pages in the magazine, but also because I think it's an important topic that should be talked about  more. You see, 6 months after I started my blog, I got to the edge of a burnout. I happen to know that lots of professional bloggers suffer from anxiety, burnouts and high amounts of stress due to the high level of competition and heavy workload. This is why I decided to speak up and show the world that, even though our lives are pretty awesome, they are not perfect. In the article I speak about how social media causes us unnecessary stress and how I learned to deal with my insecurities and anxiety: currently I am perfectly fine and very happy with my work as a blogger – just in case you were wondering.
Photography credits: Naelia Salas
Get the Look
Glasses: Polette Eyewear
Shirt: Brandy Melville
Pants: Mango
Curious about the article? Make sure to get your copy of Fashionista Magazine while it's still in the shops! For the non-Dutch speakers here: would you like me to translate the article for you? Let me know!
Lots of Love,
Lynn
P.s. Did you like this post? Make sure to also check out How to Spot & Handle a Burnout and My Accomplishments in 2016!