I often get many questions from other girls about how I keep my white hair healthy. The truth is: I don't. Bleaching is terrible for your hair and even though it's absolutely gorgeous, many girls have regretted getting it bleached because it ruined their hair (mine included). So, I was facing a dilemma: I had to change my hair color but didn't want to say goodbye to my blonde hair. I took my problem to Sue, a color specialist at Salon B. She suggested me to try out a 'lived-in' look, and since I trust her blindly, I decided to give it a try. New Year New Hair! Right?
What's a Lived-In Look?
With a lived in look you can still keep your beautiful blonde hair, but instead of dying your roots every month, you let your roots grow out and blend them in with highlights into your white hair. This way you don't have to go to the hairdresser every month and your hair has more time to recover. Besides, the Lived-in look is totally awesome! Celebs like Blake Lively and …. are the living proof.
How to get a good Lived-in Look?
The art of a beautiful lived-in look is in the details, according to Sue. The highlights which you place in the regrow in order to blend them with your blonde hair, have to be as small and subtle as possible in order to create a natural look (this is called baby lights). This can take a LOT of time, but it's totally worth it (it took Sue 75 minutes to set my highlights, omg!). You will obviously still see the regrow, but it will be much softer and subtle.
Before
After
I am absolutely in love with the result! The regrow is very subtle and elegant. Sue explained to me that I should repeat this at least twice before you really grow into the perfect lived-in blonde look, so I am looking forward to the next couple of months.
And guess what? There is a little party in the back!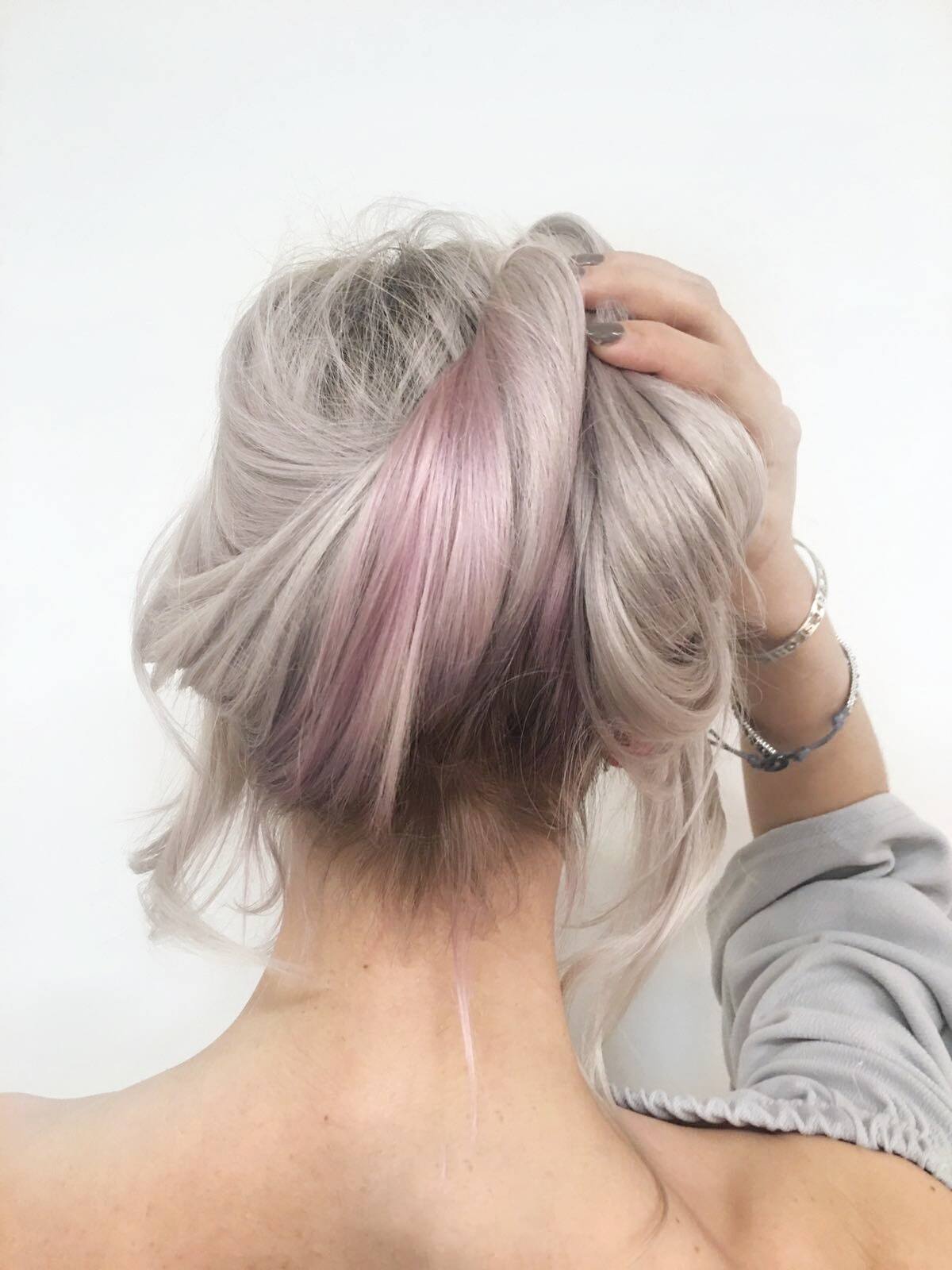 How to maintain the Lived-in Look?
In order to keep your hair as white as possible, you should regularly wash your hair with silver shampoo, or let your hairdresser apply a toner every now and then. As soon as you notice the regrow is becoming too much, all you have to do is get new highlights to blend in the colors. Sounds easy enough right?
What do you think about the Lived-In Blonde look? Did I pull it off? Let me know in the comments!
Lots of Love,
Lynn