I have a confession to make. Even though I've been blogging for 1.5 year now, I still feel like I'm discovering new things every single week. While I was working on my organisation plan for 2017, I decided that I should step up my game and asked Taria-Ann if there's something missing on my blog. 
Turns out that I have been missing out indeed! Even though I have a blog for 1.5 year already… I didn't have a Bloglovin' account yet! THE online platform where bloggers share their stories and pictures. Shame on me. So, in order to make up for lost time, I am writing this post for you guys with an update:  I have a brand new Bloglovin' account! Better late then never right? The moral of the story: there is always time to improve yourself.
Also, for my fellow bloggers: make sure to send me your Bloglovin account, so I can follow you! I'm always looking for new inspiration and to stay updated with your posts:)
Now if you'd excuse me, I'm off to visit my sweet friend Christel in Eindhoven, we are up to something but you will hear more about that next week!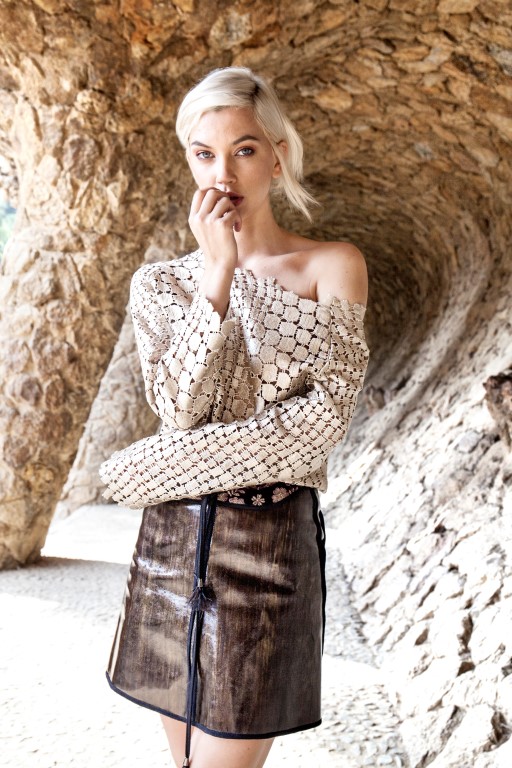 Get the Look: 
Top from Olga Macia
Skirt from Custo Barcelona
Lots of Love, 
Lynn