After reading her book 'On Top' I got very inspired by Anna Nooshin – the founder of NSMBL – the biggest Dutch online lifestyle magazine. She shows that with hard work we can get anywhere, and isn't that the kind of inspiration everyone needs every now and then? I was lucky enough to meet her in person and ask her a couple of questions. Let's see what she had to say, shall we?
1. What is the biggest compliment you ever had?
"The biggest compliment is when readers tell me that I inspire them. That's my goal in the end. People can say that they like a picture or that I did a cool project, but I find it more important to be inspiring. That moves me more than a compliment from someone in the same line of work as me."
2. Who do you look up to?
"There are so many women that I find so cool and inspiring, but in the end I am my own role model. When I was younger I didn't and I kept myself small. I always looked at others. What was this person doing better than I was? My life has become a lot easier now that I don't do that anymore."
3. How do you balance your work life with your relationship?
"It's very hard. I am always looking for a balance between my own wellbeing, my partners' and all the other stuff that I find important. We have been together for very long and I'm very lucky he gives me so much space. He can handle it well and it's great to have someone grow with me."
4. What is the best investment you ever made?
"My best investment is time with my friends. Every single Friday I meet with my friends and I've been doing so for years. They don't work in fashion and are super down to earth. They keep me centered and sane. When it comes to fashion: Shoes! You can never have enough of them. They are probably my biggest addiction."
5. According to you, what's the difference between being a strong boss and a bitch?
"There is nothing wrong with being a bitch, I'm not even opposed to the word. I think the difference is being human and respectful. I've had so many jobs in my student years, I cleaned toilets for four years! I try to be as nice as possible to everyone, also the cleaning lady. You can be strict and demanding, but always be respectful and don't treat people as if they are less than you."
6. What was the biggest lesson your learned from NSMBL?
"It's never too late to set up something good as long as you are willing to take risks and give your full dedication. People often underestimate what it's like to work hard and give up too easily. Good things take time. Also: never stop thinking ahead, I'm always thinking five steps ahead to make sure that I keep growing."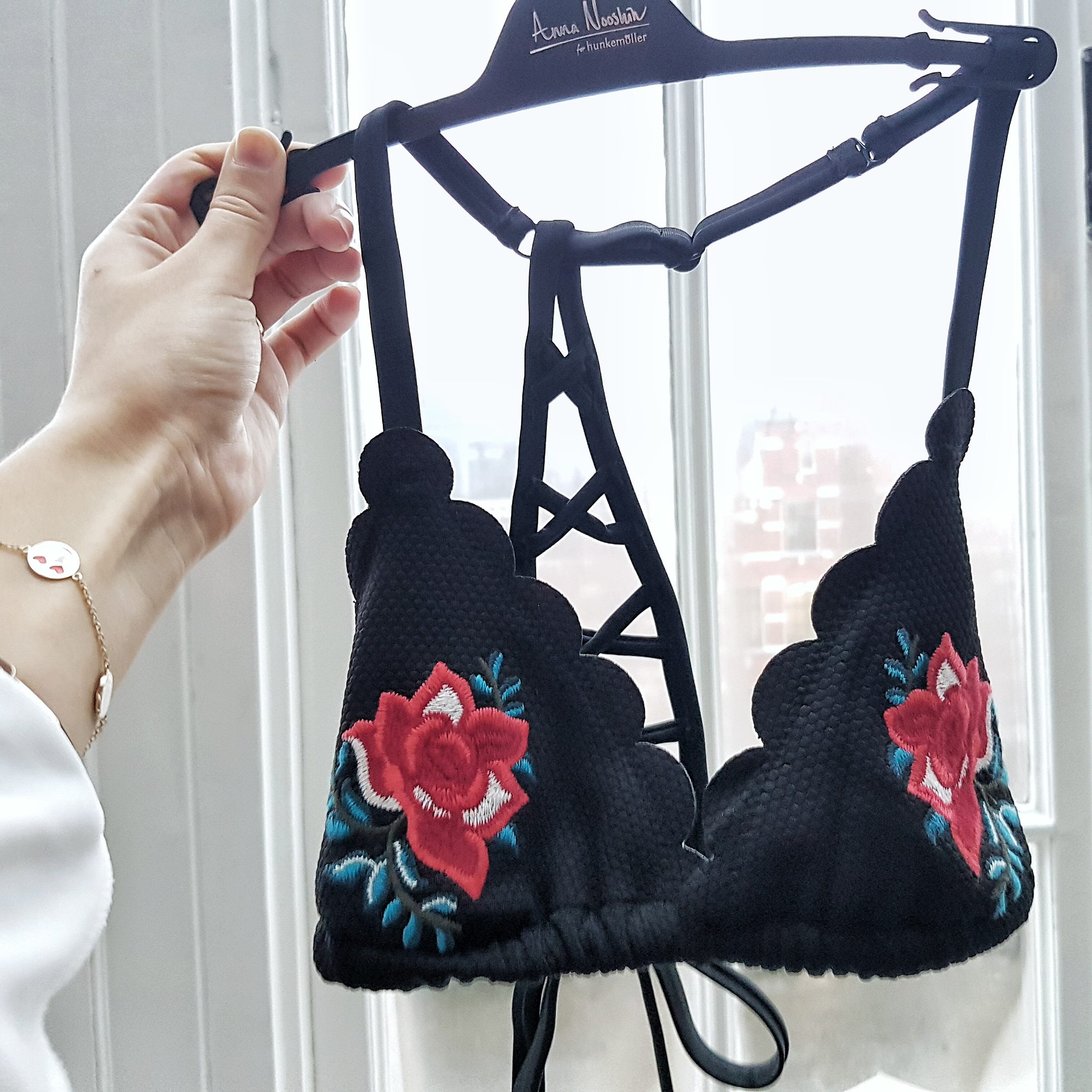 7. Could you share one of your network tactics with us?
"Make sure you have an elevator pitch prepared. You need to be able to tell anyone why it is cool what you are doing and why a brand should collaborate with you. You have to be able to sell yourself."
8. What are your goals for 2017?
"I want to focus on doing more television work, that's my dream. I would love to get my own show, my own travel program. Now I share my travels with a niche group and I think it would be great to share my adventures on TV with a very broad public. I want a new type of travel program. Something surprising, I already know what I would like to do – engaging the online community."
9. Are there any exciting projects coming up for you?
"Yes, so many! Unfortunately, I'm not allowed to talk about them yet, but stay tuned."
Smart, kind and humble. It was a pleasure to meet this strong and beautiful woman. Don't change Anna! From now on I will do a monthly interview with a ladyboss in order to spread powervibes and inspiration. Do you have any suggestions? Leave a comment!
Lots of Love,
Lynn
P.s. If you liked this post, make sure to also check out 'Motivation Monday: don't be scared of success' and '5 ways to empower yourself'.