Last month I had the amazing chance to sit down with Amy Zunzunegui: the senior VP of product development at Urban Decay. Or in short: the brilliant woman who creates all the beauty products for the coolest beauty brand ever (I mean… don't we all die for those NUDE palettes?). Me and Amy shared one of the most interesting and inspiring conversations, which personally inspired me to step up my game. I wrote down some of the highlights, will you read along?
1. What is the biggest compliment you ever had?
Someone complimented me on my confidence. I think that it's the best compliment a woman can have, that you're a badass.
2. How do you manage the balance between being a strong boss and a bitch?
Sometimes it's okay to be a bitch. It means you are strong and know what you stand for. As long as you are a kind person it's different: I never direct my anger or frustration to people, but to ideas and the work in general. Also, I always show gratitude and I apologize when I've been tough on my team. Every Friday afternoon I tell them how much I appreciate their work and compliment them on their achievements of that week.
 3. What's your secret to success?
I live the job! I love the brand and my office is amazing. Of course, there is some luck involved, but I also create my own fair share of luck. The office is very open minded and they allow you to try new things. Personally, I'm very straightforward and direct, that way we create a very free working environment which allows us to keep growing.
4. How do you get so much work done with a team of just 10 people?
When we are working, we are efficient. We make quick decisions and everyone is very passionate. We collaborate well between our departments because everyone trusts each other.
5. Who do you look up to?
I look up to Wendy a lot (CEO of Urban Decay), she is so smart and creative. We have very similar views on work, as well as on personal life. Furthermore, I look up to my dad and my husband: they are so dedicated to their own paths and they are such strong people. I was raised in a men's world and my dad always told me that it doesn't matter that I'm a woman. He taught me to show people they're wrong when they tell me I can't do something. For example: I tell my daughter to play soccer and play with the boys: it's true that they are physically stronger than girls, so if she trains with them she will improve herself more than when she would play with other girls. We respect men and learn from them, because we complement each other.
6. How do you balance your private life with work?
My work is my life because it's my passion, but I do know how to 'switch off' when it's necessary. For example: I will take the time to pick up my kids from school, but I will also pick up the phone if it's necessary. However, it is important that your friends and family understand that your work is what drives you in life, some patience is required!
7. How do you deal with insecurities?
Make sure to always admit that you made a mistake. I am lucky that I have a very supportive team and that I can talk with them if I screwed something up. Of course, I have insecurities and I am super self-aware, but I always try to remind myself that I am just a person and I have my limits. When I feel like I'm not achieving enough, I like to go through my social media feed to see all the things I've done and achieved in the past months. Often we are so busy that we forget all the awesome stuff that we do so this really lightens my mood.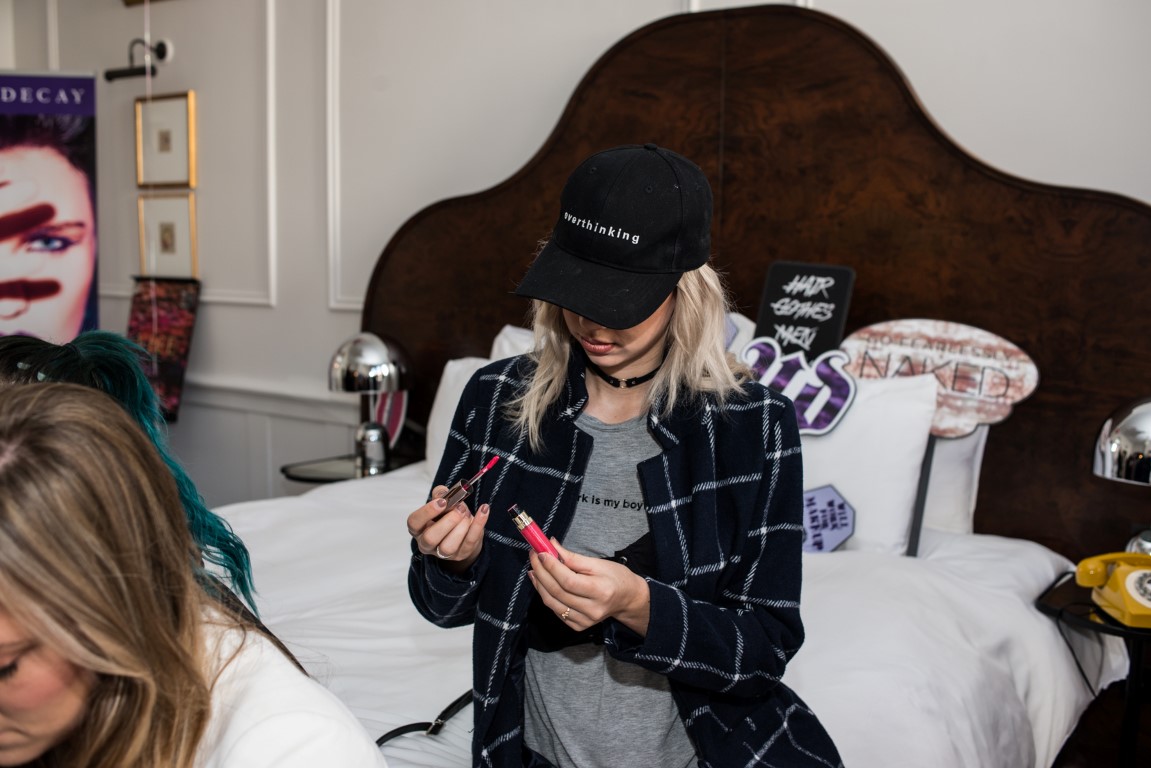 8. What's the best thing you've learned in your career?
That it's okay to make mistakes. And a very important rule: don't be arrogant, but always have an informed opinion.
9. What are your goals for this year?
I don't really think in goals anymore. As long as I really enjoy what I'm doing I'm happy, so I always try to realize how lucky I am.
BOOM! So many great words, are you just as inspired as I am? Do you know anyone who is an inspiring ladyboss? Send me a message and perhaps they will be on the blog next.
Lots of love,
Lynn
P.s. If you liked this post, make sure to also check out my "interview with ladyboss Anna Nooshin"