There it is… time for the big move. Now that I got a new job, it's time to find a new place to stay. Since it was so last-minute I just scored a temporary room in Amsterdam for now, but that doesn't mean I can't make it look like a home!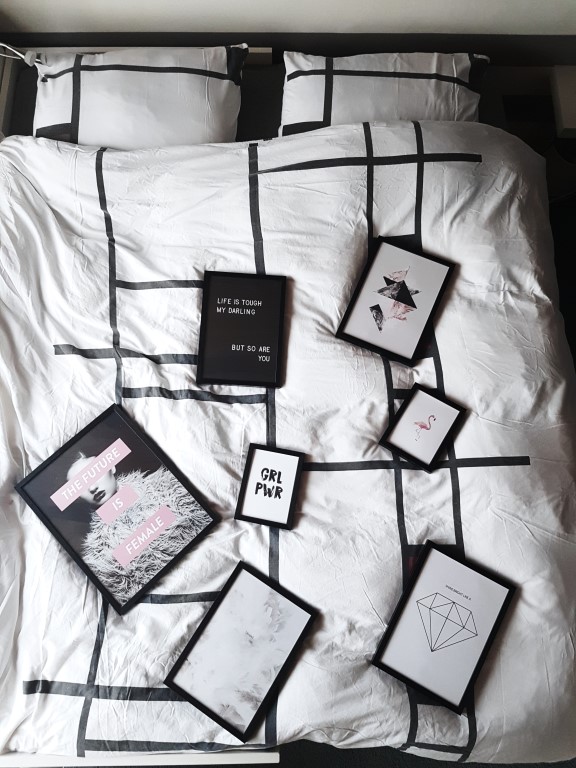 It couldn't be a bigger coincidence: just when I heard I would be moving to Amsterdam, I got an e-mail from Desenio – a brand which sells cool posters for the decoration of your house. At first I was a bit skeptical, but when I checked out their website I fell in love with their posters! Time to change things up :)
I am still not completely sure yet what will be the final compositions, because all of them fit really well together actually. I went for mainly black & white, with touches of pink (obviously). What do you guys think??
My favorite is the "The Future is Female" poster because it's so powerful and inspiring. That one will be hanging close to my bed for sure, so I have something to motivate me in the mornings haha #notamorningperson #neverwillbe
Which one is your favorite poster? Leave a comment!
Lots of Love,
Lynn
P.s. You want some new home inspo as well? For just 3 days I have a discount code of 25% called WHOISTHATBLONDE ! You're welcome :)
P.p.s. If you liked this post, make sure to also read more about me moving, and my new job!