FINALLY, it's time for festival season again! Last weekend I already had my first crazy concerts at Pinkpop festival. It was awesome, but I also realized about all the inconveniences that festival campings bring along. That's why I decided to share my mini survival guide of 5 useful things that helped me through the gross toilets, cold nights and long days.
1. Crazy festival make-up and/or clothes: Festivals are all about having fun, meeting new people and being spontaneous. If a crazy look isn't a good conversation starter than I don't know what is. Don't have crazy make-up skills? Don't worry, often they offer to do it for you at the festival area. Here's some inspo:
2. Mini face brush: after all that crazy make-up and partying however, we shouldn't be forgetting about our skin. I managed to get off all that heavy make-up residues with a small face brush (I used the travel-sized LUNA go from FOREO) which prevented my skin from breaking out or looking fatigued.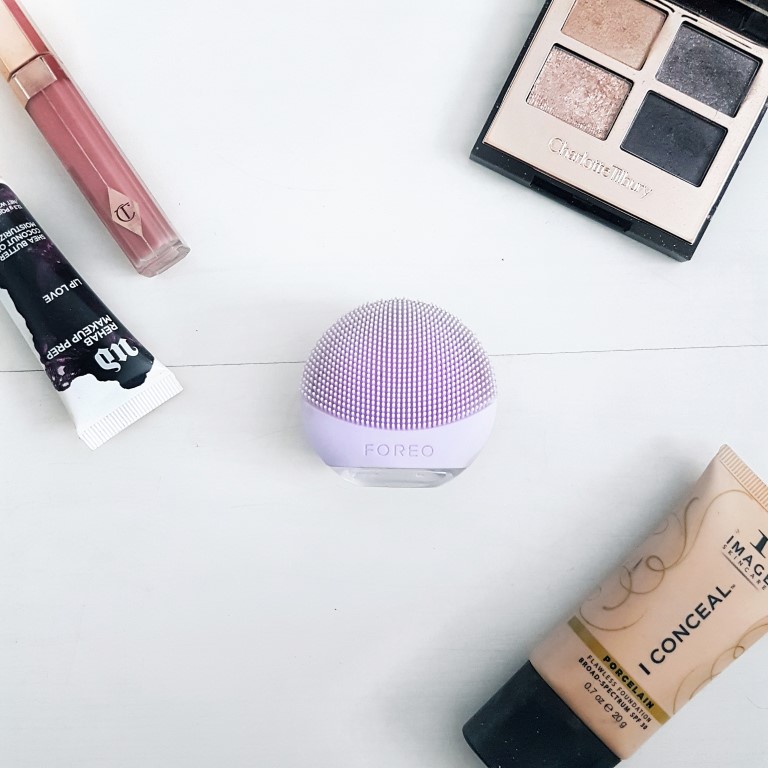 3. Mini baby wipes: no more big toilet rolls or tissues. Travel-sized baby wipes (I used the ones from Etos) are perfect for any purse you might take with you to the festival and are super refreshing in many situations. Absolute must.
4. A Flag: everyone who spent time on a festival camping before knows how hard it is to find back your tent in the middle of the night. With a fun flag this problem will be solved in no time, you're welcome!
5. A cape/blanket: This might sound weird but I saw a lot of people walking around with them and it was actually brilliant! During the day, you can use it as a blanket to chill in the grass and in the night when it gets cold you can wrap yourself inside to stay warm. Perfect. I'm still trying to figure out where I can get one, tips anyone?
SOOOO ready for festival season now! Where will you be going?
Lots of Love,
Lynn
P.s. Did you already see my Hunkemöller shoot with their Festival items?!