As the founder of the largest online fashion platform of the Netherlands, Ellen Snijder is a force to be reckoned with. This FashionChick is not only known for her beautiful curls and bubbly personality, but also for her creative strategic thinking and brilliant ideas. I was wondering: how does she do it?!
 1. Why did you decide to start FashionChick?In 2008 I missed a starting point where you could shop online. Now we have more options, but when I started FashionChick there weren't any yet. I wanted to bring together all the best brands and boutiques to create the perfect shopping heaven. Also, I found it super annoying that when you'd be reading a magazine, you wouldn't know where to buy the clothes. It was a business concept from the start, and I'm very happy that it worked out!
2. Who do you look up to?
I look up to women who work hard and follow their own passion and vision. Also, I think it's fantastic when women stay very down to earth: girlbosses! I admire women that have an idea and make it big: a lot of the best ideas come from personal experiences and it's great to see how they have their own vision. The goal isn't necessarily to get rich, the goal is to add something new to the world.
 3. How do you balance your work life with your relationship/ personal life?
I'm getting better at it. I had a though period because I was working 80 hours a week and I couldn't stop thinking about my company. In 2013, I learned to take my distance because I sold Fashionchick to Sanoma and we got a bigger team. Now I can enjoy vacations and a day off if I want to. Fashionchick got its own identity and I'm super proud of it.
 4. What is the biggest investment you ever made?
Television, without a doubt. TV productions are very valuable but it was totally worth it because it became a huge hit!
5. Are there things you still struggle with? How do you deal with that?
I'm still struggling with finding the balance between my work and my personal life. Furthermore, I'm a very creative person and not necessarily a 'sales tiger'. Handling negotiations and closing deals are still hard for me sometimes.
6. What is the biggest lesson you've learned from FashionChick?
Celebrate your successes. Furthermore, it's very important to build your team well and appreciate them, they are the ones making your company big. Cherish them!
7. According to you, what's the difference between being a strong boss and a bitch?
You're a bitch when you don't express gratitude and just 'take' from your employees. You are strong when you are strict, but just. You have to show you are the one in charge, but you should always speak to people respectfully. I find it important that everyone feels comfortable, connected to the company and appreciated. You have to keep people on edge, but it's not good to be too critical.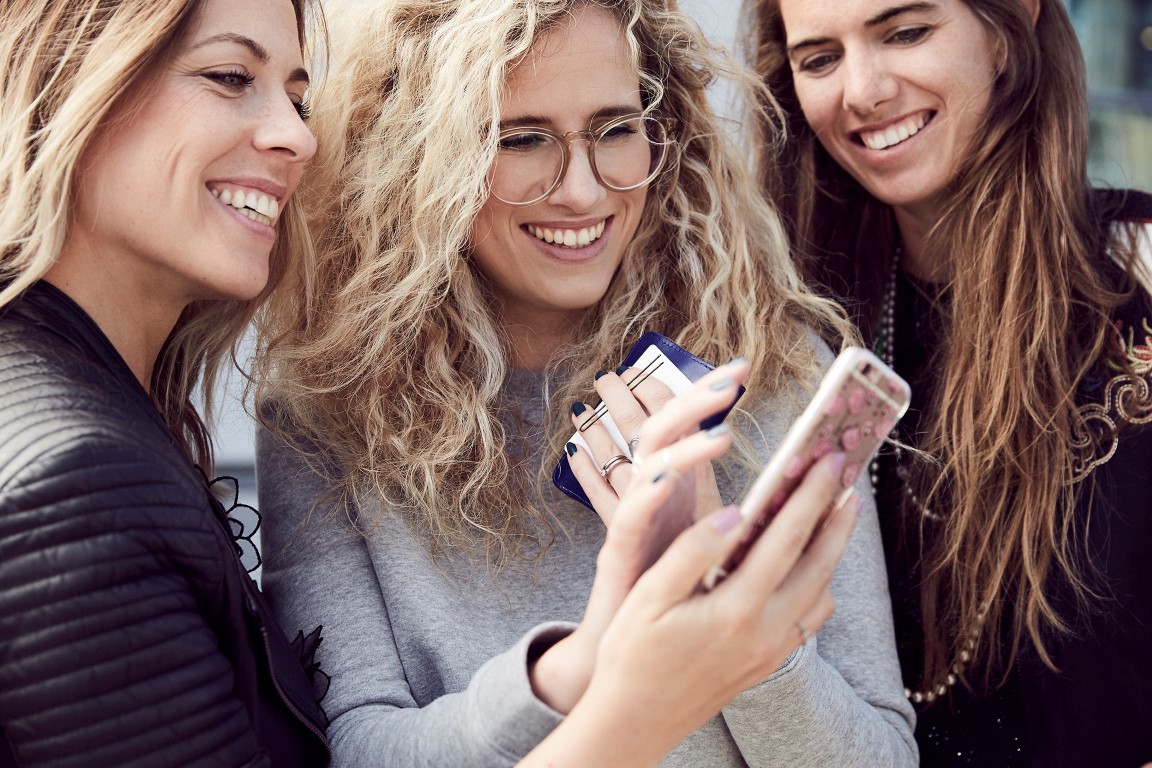 8. Could you share one of your network tactics with us?
I'm not much of a networker, for me it just happens naturally. I'm very curious so I always ask a lot about people's work and what they like to do. I show a lot of interest and I'm very open. Networking to brag doesn't work because you will come off as arrogant.
9. Do you have any tips that help you in negotiations?
Believe in your own power and know what you're worth. Women often think they are less awesome than they actually are, so be careful with that! Prepare yourself well and ask around to know what matches the market conformity.
10. What are your goals for 2017?
More vacations and more travelling! I want to enjoy life, do more yoga, all of that. I've worked my ass off for the past few years so it's great that now everything is working on its own. Obviously, I want to continue with Fashionchick, to make our brand even stronger!
11. Are there any exciting projects coming up?
Yes!! We are working on a book. I can't say much yet but it's going to be very exciting.
BOOM! Yet another amazing and inspiring interview. Is there anyone you think should be interviewed as well? Send me a message!
Lots of Love,
Lynn
P.s. Make sure to also check out my ladyboss interviews with Anbasja Blanken and Anna Nooshin!