I don't know why, but it seems like I'm spending a lot of time in Croatia this year! In one month I already visited Croatia twice and I've been to three cities: Dubrovnik, Split and Hvar. But let's focus on my latest trip for now. For a couple of shoots I spent a long weekend in Hvar and Split: I was working most of the time but in my free hours I tried to see the cities and it was amazing! Scroll down for pretty pictures :)
One of the things I like most about cities in Croatia is the architecture: The beautiful white walls and bright red rooftops create a magic effect. While walking around the city center, you could make a picture anywhere and it would be beautiful no matter what!
TIP #1
In Hvar I discovered this amazing 'Top Bar' in Hotel Adriana. It's located right at the edge of the harbour and it has the most amazing views on the city centre (see picture below). PLUS: their cocktails are to die for!
TIP #2
Super close to hotel Adriana (actually, everything is close because it's a tiny cute town), you can find Bonji 'les bains' Beach Club. This is a dreamy hotspot right at the water with those kind of beautiful white beds that you want to have on your Instagram (and real life) 24/7. I coulnd't help myself so I made 10000 pictures :x
TIP #3
The city of Hvar is a beautiful sight and very relaxing to walk around. Everywhere you go, there are cute little corners, beautiful architecture, nice restaurants and fun shops. Plus: the city is so small that you don't have to worry about having to walk around for too long. I didn't have much time because of work and still I managed to see the whole city walking! I think I spent 2 hours roaming around in total.
That was it for Hvar, let's move to Split!
TIP #4
If you love a good view, Park-Forest Marjan in Split is a must-see while you are visiting the city. It's just at the border of the city center and in order to get there you have to walk up quite some stairs, but it's not too bad. We did it in 20 minutes (in heels!) and it was totally worth it!
TIP #5
Once you are up the hill, chances are that you would like to take a rest and a drink. Which brings me to this tip – which is my personal favorite on the list. Teraca Vidilica is the restaurant at the viewpoint of Park Marjan and has the cutest terrace I have ever seen. Enjoy a nice wine with views and relax….. perfection.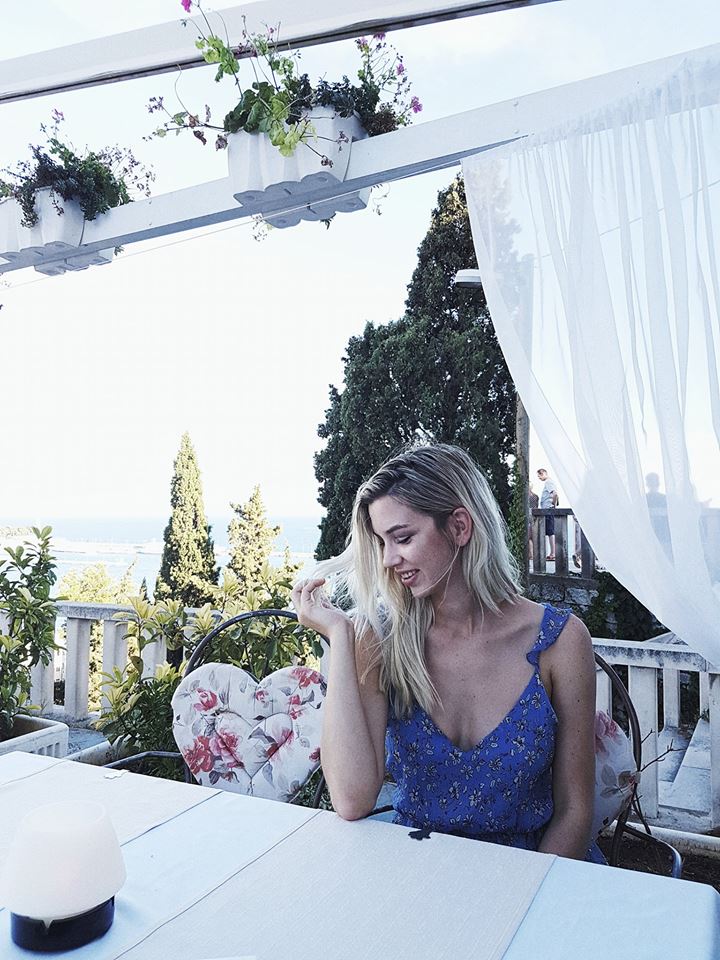 TIP #6
This tip is actually exactly the same tip I gave about Hvar: simply walk around the city and enjoy everything that this amazing place has to offer. Split is a little bit bigger than Hvar (at least, that's what it felt like), but it's still very small so I managed to see most of the city in just 3 hours! The sight seeing without the tired feet, not bad at all :)

And that's already the end of my photodiary/ travel tips! Next week I will post some tips about Dubrovnik and share my very first official Vlog! Yes, yes, I already made videos before, but now it's time to take Youtube more seriously so stay tuned for what's coming :)
Did I miss something in these tips? Leave a comment!
Lots of Love,
Lynn
P.s. If you liked this blog, also check out how Lonneke experienced the Ultra Festival in Croatia!