Hi everyone!  Today I want to share with you: my favorite beauty and health products. As a model it's very important to take care of my skin, so I've tried all existing products till I found the ones that work for me. I use these products almost every day and I'm glad to share them with you:)
Glowing face 
I change my skincare products from time to time in order to discover which products work the best for my face. Someone probably already told you this, but let me say it again: It is really important to take care of your skin. It will make you feel so much better if you take good care of it! And therefore, it's really important to use the right products. For me, this means that I only use products without any perfume in it.
Right now I'm using the Dead Sea line from De Tuinen. When I shower I'm using the face wash, and after that, I put the day and night cream on. When I don't shower, but want to wash my face, I first use cleansing milk and then wipe it off with cleansing lotion. And after I use the day and night cream. It removes make up very gently, and leaves your skin glowing. And pssst, it's not expensive!! You can buy it in Holland&Barrett stores, or online.
Lips to Kiss
For my lips I had several products. When I was younger I used Labello, but this only makes your lips dryer so you will get addicted to it and buy more and more. Then I started using only Vaseline or Purol – which works perfect – but when I started modeling, all the make-up artists I worked with, used this lip balm called Eight Hour Cream by Elizabeth Arden. It makes your lips feel amazing. It works instantly against dry lips and it make them soft and kissable. This will probably be my favorite lip balm forever! It's quite expensive for a lip balm but trust me… it's TOTALLY worth it. You can buy Eight Hour Cream by Elizabeth Arden at a lot of drug stores.
Body to Cherish 
One of the best feelings in the world is to get out of the shower, towel up, and putting on body cream. I got this cream from someone at work some day, but since I get a shitload of body cream for my birthday every year, this cream was waiting in the bathroom to be used. The first time I put it on, I fell in love with the smell. It smells super clean, and it really melts onto your body. Collistar Sublime Melting cream: it's not cheap, but you may treat yourself once in a while am I right?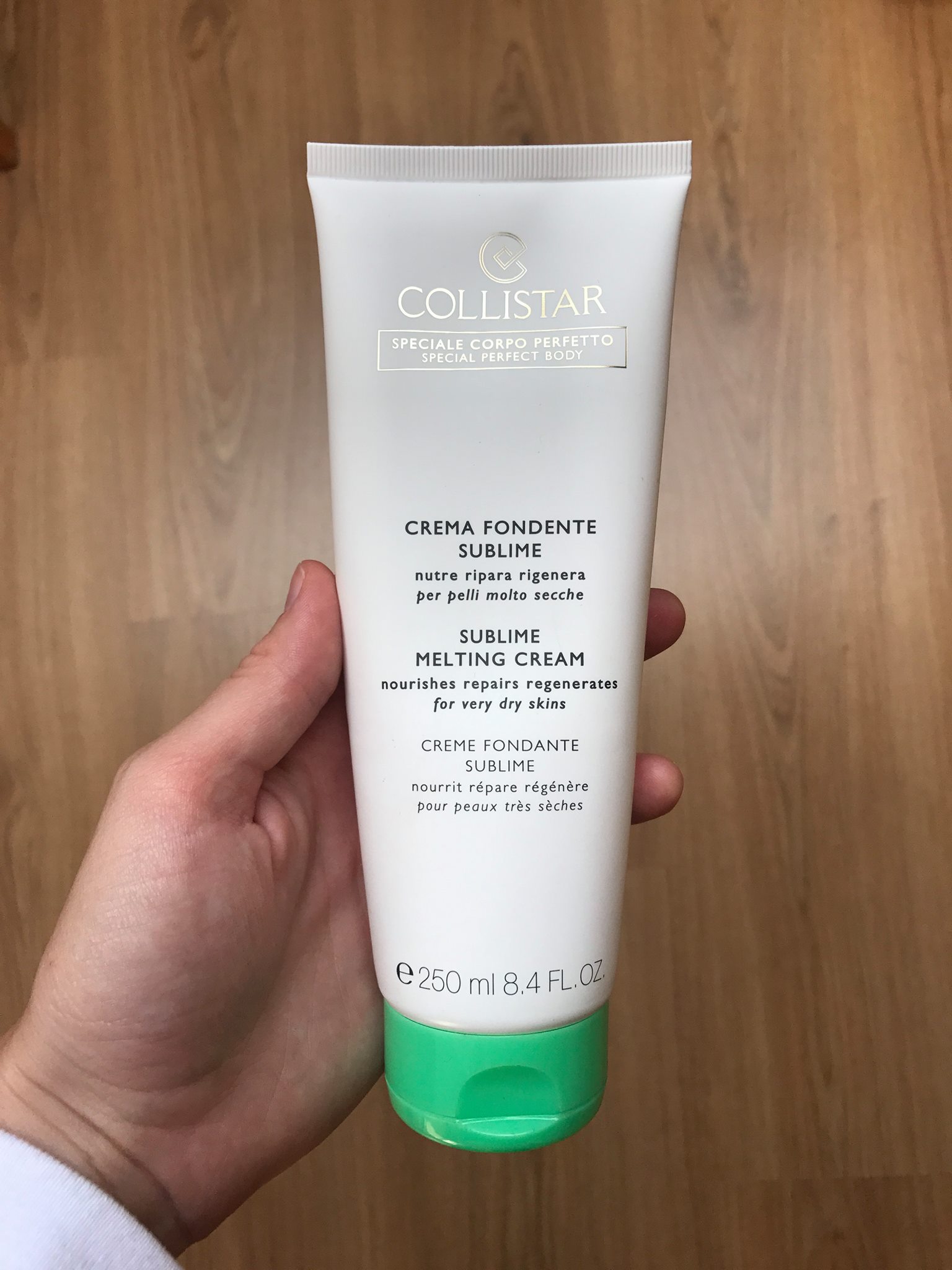 Hands reveal your age
Most of the time people forget to take care of their hands. But it's so important! Hands reveal the truth about someone's age. Take care of them and your hands will stay soft and tender. To give you a hint: place your hand cream next to your bed and every night before you go to sleep you put some on. I really enjoy having a good smell around me while trying to sleep. My favorite hand cream is from Israel and I got it as a gift. It's called Sea of Spa: Hand cream with magnesium. It makes my hands incredibly soft and the smell is incredible.
No Stress
Sometimes my life can be quite stressfull. Although I try to sleep as much as I need and try to do yoga/breathing exercises, I sometimes don't know what to do in stressful situations. Stress may cause making bad decisions and gives a horrible feeling. Sometimes I need a little help to decrease that stress feeling: it may not be an actual health product but I figured to share it anyways. Valdispert is a herb based pill with a mix of Valerian and Lemon Balm. These pills are 100% natural and makes you feel calm again quite fast! 
Bye bye Nausea
I don't know if this is weird, but I get nauseous a lot. In the car, on a boat, plane, elevator and sometimes even after I eat. There are pills against nausea but these often make you very sleepy. The pills I use are made off ginger rhizome powder and therefore 100% natural. Your nausea will be gone in no time and you will not get sleepy! You can buy them online: Zintona kapseln. (It's German). 
Let me know what your favorite beauty products:) 
Lots of love,
Lonneke
P.s. If you liked this post. Check out what are Demi's favorite beauty products right here!