VIRGOS UNITE! I know I know, it's already the month of the Libras (also a great sign btw). I just wanted to tell you guys about how I celebrated my birthday last week, I can't even express how amazing it was! I celebrated it together with Mailili because we have the exact same birthday…. as you can imagine, it was definitely a case of 'double trouble' ;)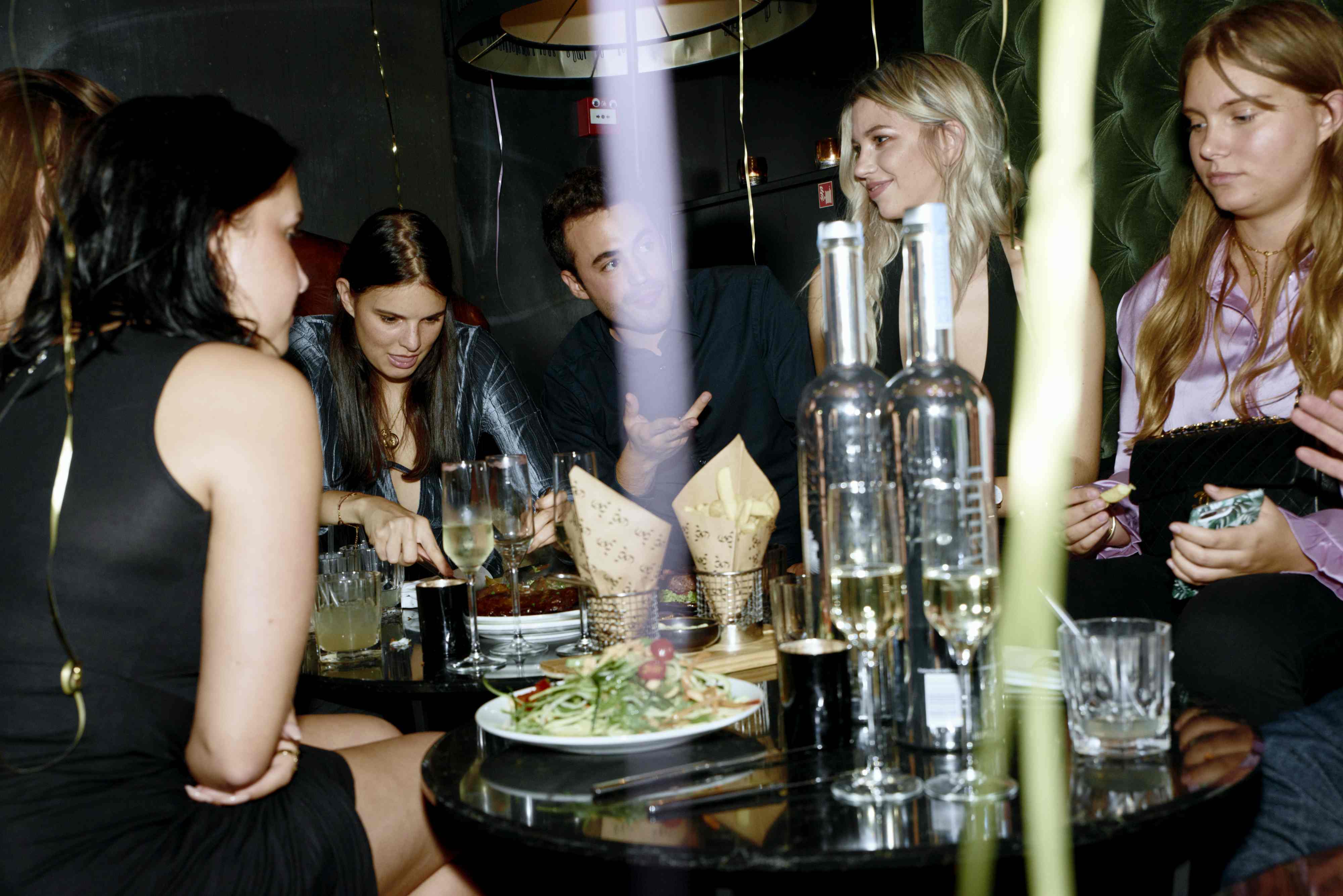 The evening started off with a lovely small dinner at The Butcher at the Albert Cuypmarkt. We had a shared platter menu, so the food just kept coming! Exactly how I like it haha. Dish after dish I was amazed by the perfection of the tastes, which got even better with delicious cocktails on the side. Then around 22.00h the rest of the guests started walking in.
It was quite funny because (in case you didn't know yet) The Butcher at the Albert Cuypmarkt has a secret cocktailbar in the back where we were sitting, and in order to get there, everyone had to find the secret entrance door and say the right password in order to be able to get in.
Quite soon The Butcher was completely full and the party started! Belvedere arranged delicious cocktails for our guests and me and Mailili got super awesome customized bottles with our names on it. OMG! I kept the bottle and  I think I'm gonna use it as a vase from now on hahahaa.
Then at 00:00 was the big birthday moment of course, and we got a beautiful cake made by Zina's Bakery, it was Red Velvet on the inside… can a girl ask for anything else really?
Around 1:00 we got little busses to drive us to Mad Fox, where we pretty much danced our booties off till 5am! When I got home, I insisted ordering an XL pizza because I refused to have a hangover on my birthday but obviously I couldn't finish it…. so it was also my breakfast! #pizzaforbreakast #hellyes
I was feeling suprisingly well (did not expect that after all that vodka lol) so I woke up very good!
Then I got all dolled up, got my hair styled at Salon B and met up with a group of friends for a lovely lunch where we literally spent hours sitting, lauging, eating and talking some more.
In the evening I went out to dinner at Sushito for my favorite poke bowl and then spent the rest of the evening in my bed watching my favorite series <3 Can a day be any more perfect?! I don't think so :)
Anyways, thank you everyone that came to celebrate with me – in real life as well as online – I have read ALL of you birthday messages and they definitely made my day!
Lots of Love,
Lynn
P.s. If you liked this post, make sure to also read about the great news of the relaunch of my Youtube channel!