Okay I'm going to be honest with you guys. Personally, I don't even know how to hold a curling iron, BUT some days ago I was getting the most perfect curls done at Salon B and I asked Yvette WHAT IS YOUR SECRET. Soooo…. she told me! Here are the juicy details, keep reading!
The first step – also the most important step – is often overseen by most people. So take your notebook! Before you even touch our curling iron it is super important to prep your hair. Which means a combination of a heat protector and a product which will add more structure to your hair such as volume powder. We all know what happens when you curl your hair whilst having soft hair. That's right. It's gone in 1 hour (now I finally know what I did wrong all those years). 
As for product recommendations, here are some for you: Trilliant (Sebastian Professional), Dip in the ocean beach spray (The Insiders), Thickening full form mousse (Bumble & Bumble), Thickening spray (Bumble & Bumble) and Thickefy foam (Sebastian Professional)
Once you prepped your hair (don't be shy with the products) it's time to start 'building' the volume of your hair. Step 2: It's time for a good blowdry session! If you hang upside down you will get more volume in your hair so give it a try.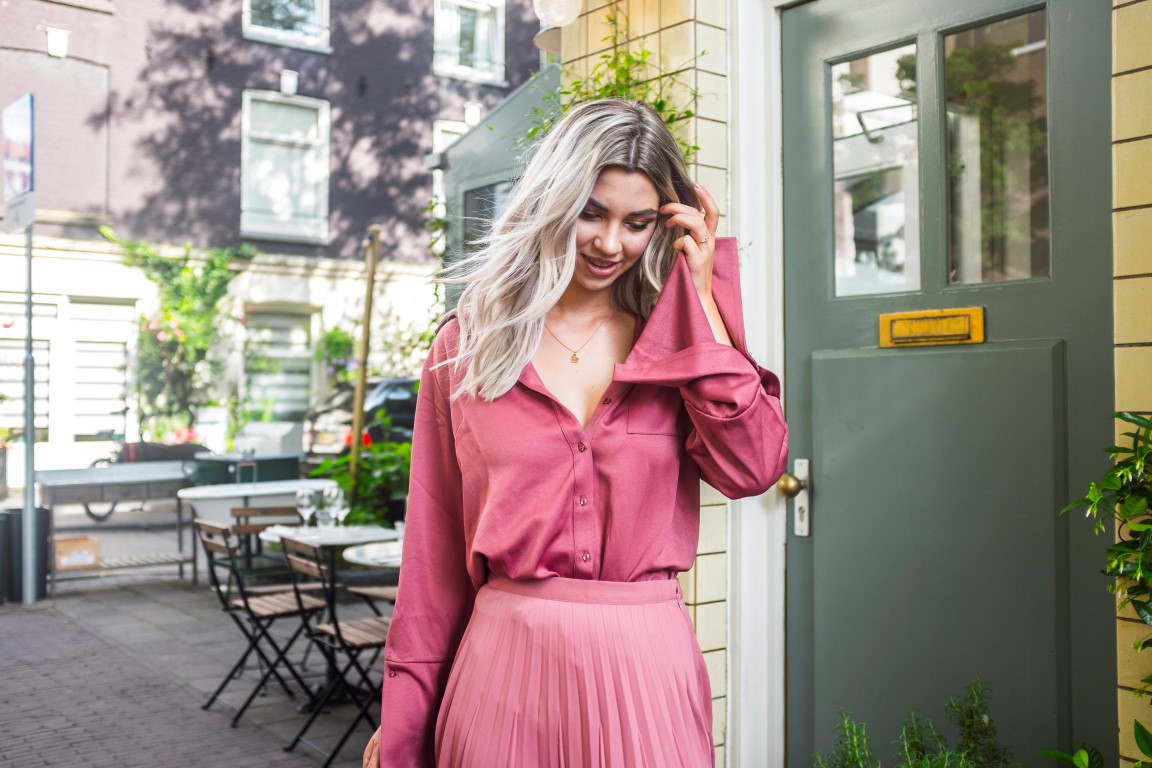 Hair completely dry? Good! Now it's time to grab your curling iron. Here's a list of tips:
Tip #1: To create a natural effect, don't use a curling iron which is too small but neither too big because then the curls will barely show. However, you can work with bigger plucks of hair.
Tip #2: When you curled a pluck of hair, make sure to let it cool down for a couple of minutes before you go through it with your hands.
Tip #3: Are your curls wearing down? Add some teaser styling dust (The Insiders) to create extra structure or simply use a hairspray to fixate your curls after a long day. 
Now that I know these handy tips, I will soon give it a try to curl my hair myself! Would you like to see a Youtube video? Let me know!
Lots of Love,
Lynn
P.s. If you liked this post, make sure to also check out 4 things I do to keep my hair soft and healthy!