Are you the type of person that already starts singing christmas songs and decorates the christmas tree in November. Good, you're in the right place. After last year's Christmas Gift Guide it's time for an update! Here are 10 things that every girl wants. Keep reading!
1. The Perfect Cup
Winters are for long tea dates. We cannot miss the perfect cup for the occasion! A touch of humor, cuteness or a good sense of style is ALWAYS welcome. Here are two awesome options:
2. A Spa Day
Honestly, who doesn't want a lovely relaxing day?
3. A Nice Watch
A new year, a new start right? With a stylish new watch you will make sure she makes the most off her time. Olivia Burton has many unique watches which will blow her away. Check these out!
4. A Polaroid Camera
Polaroids are THE way to capture your memories and get up those nostalgic feelings, especially around the holidays. You can pretty much score these cute Fujifilm Instax Mini cameras anywhere online. However, I'm a big fan of Bol.com, so that's a personal recommendation!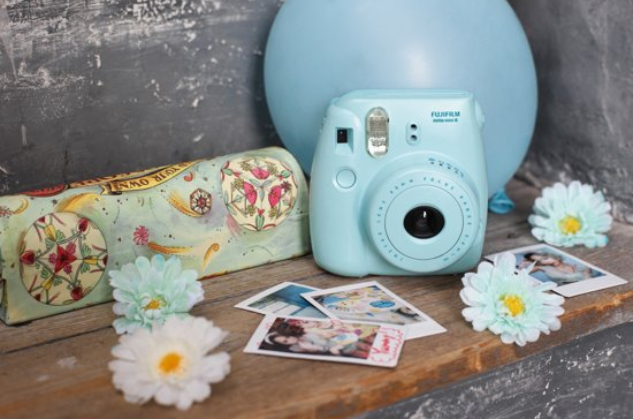 5. A Fluffy Onesie
No matter what age, every woman likes to feel warm and cozy. Especially during the icy winterdays. Don't know the right size? Not a problem, these babies are allowed to be oversized, so XL please! I shop my favorite onesies at the Hunkemöller
6. A Waterproof Bluetooth Speaker
Singing in the shower was never better.
7. Perfume
Smelling nice is never out of style and women can never have enough perfume! Sure we have our favorites, but we can also choose a completely different perfume each day depending on our mood.
8. Custom Made Coupons
You can order them online OR make them yourself with your own coupon ideas! Super cheap but super personal and cute.
9. Quick Cheat Meal Recipies
Learning how to make a brownie mug cake withing 10 minutes and without making too much mess? Ehmm…. hell yes please?! Every woman needs this book.
10. A Personalized Shopping Date
That's definitely something women like: shopping! Instead of buying clothes that she might not like, make a cute gift card where you offer her a shopping date: go on a trip together and hunt down the perfect items for her. To make it even better you can even go to a different city and turn it into a mini city trip with a nice lunch and/ or dinner. She will love it! 
Ladies, what do you think about this Christmas Gift Guide? Do you think I made some good suggestions? Let's make everyone happy these holidays!
Lots of Love,
Lynn
P.s. Did you like this post? Make sure to also check out some gift ideas from last year, they are timeless!