The other day I was walking around my beloved city Barcelona with Alex, looking for a nice place to have dinner. I felt like something healthy because I had nacho for lunch #ups, and I was determined to find one of those super cool veggie places that Barcelona has. We didn't even walk down our street when we suddenly noticed this super stylish restaurant named Tia Santa. I saw vegetables growing from the walls, beautiful lamps and a very interesting looking menu for a reasonable price. YASSS. Goal accomplished.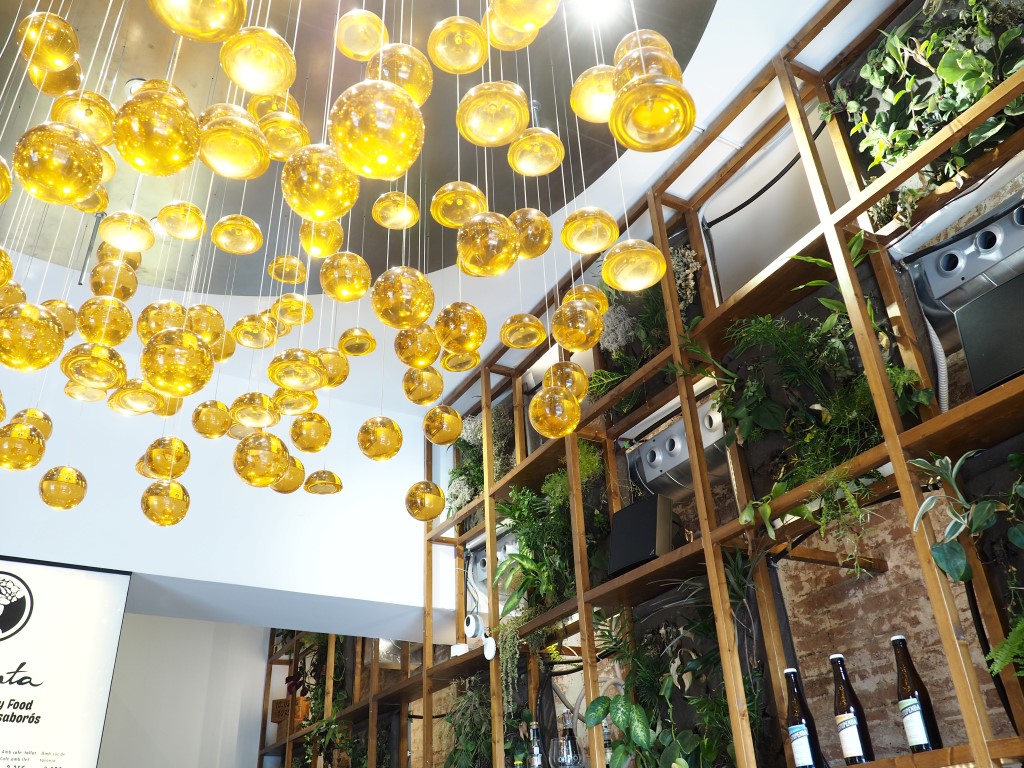 Once inside, a very friendly waiter seated us and brought us the menus. He explained us that all of the veggies are grown in their own garden to make sure there are no chemicals in the products, and that they are specialized in anti-allergies and vegetarian food. Alex went for a Ceasar salad while I went for Asian noodles, and the food was there within 10 minutes… HOW?! The food was absolutely delicious and me and Alex returned 2 more times later that week because there were so many things I wanted to try from their fascinating menu. 
I asked the waiter about this place, and he told me that Tia Santa opened up only 4 months ago and that it has been very successful. If they keep growing like this they want to open another location very soon! I don't know about you guys, but I can see a new hotspot coming up.
P.s. Tia Santa opena at 7.30 in the morning for everyone that wants a tasty breakfast! I went for a chocolate muffin because I wasn't very hungry, but it was deliciousssss.
I will start posting new discoveries more often from now on! Please note that I am truly giving my own opinion and I am not getting paid for this post. I just really get excited about good food and want to share that with you guys :)
Lots of Love,
Lynn